What amazing feedback from Chef Charlie Figueroa from Farmington Country Club about their recent Culinary Arts hires. We love hearing how our graduates are doing in our local workforce. Let us know how your CATEC alum is doing! @CulinaryCatec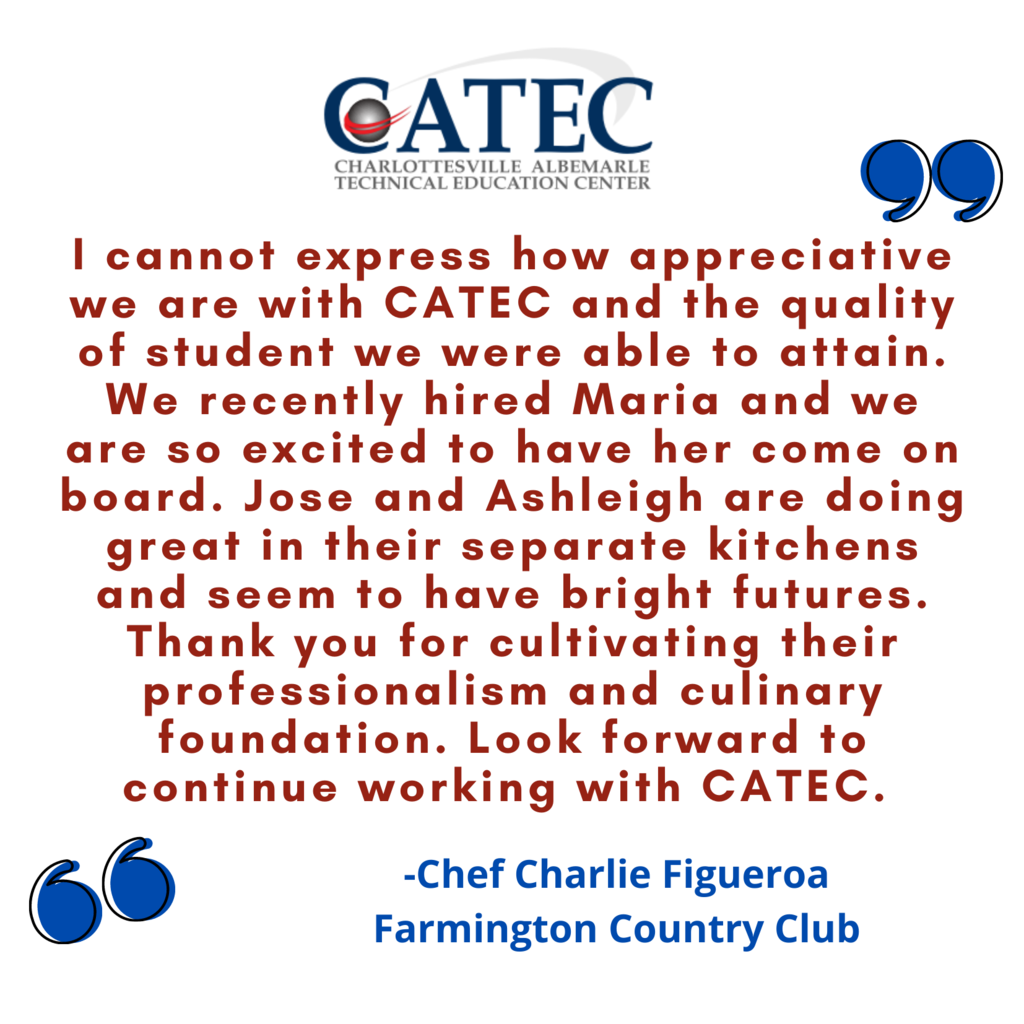 CATEC's offices will be closed June 27- July 5. Have a safe and happy holiday!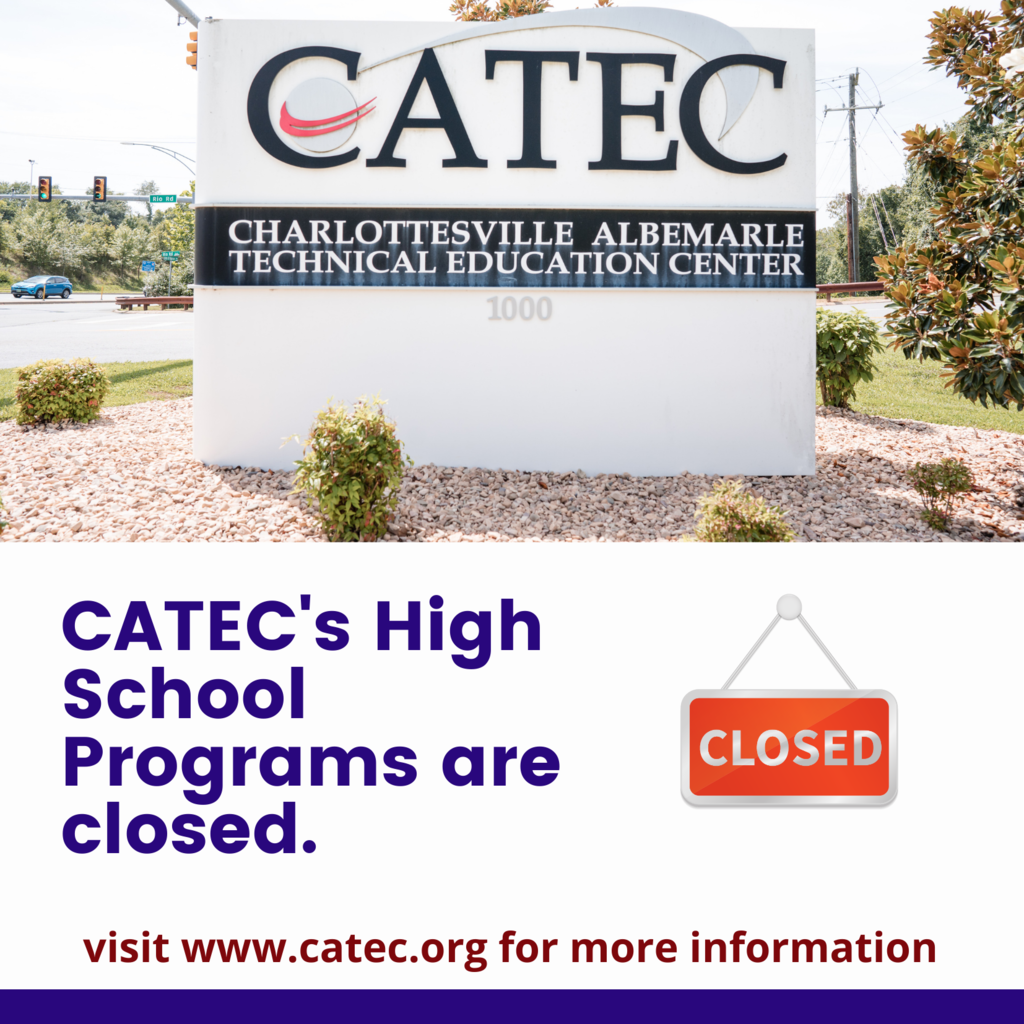 With enrollment busting at the seems, we're hiring another instructor for our Building Trades classes. Know someone who wants to leave the daily construction grind? Interested in working traditional school hours? Want to be paid for your experience in your field? Apply today:
https://www.catec.org/page/careers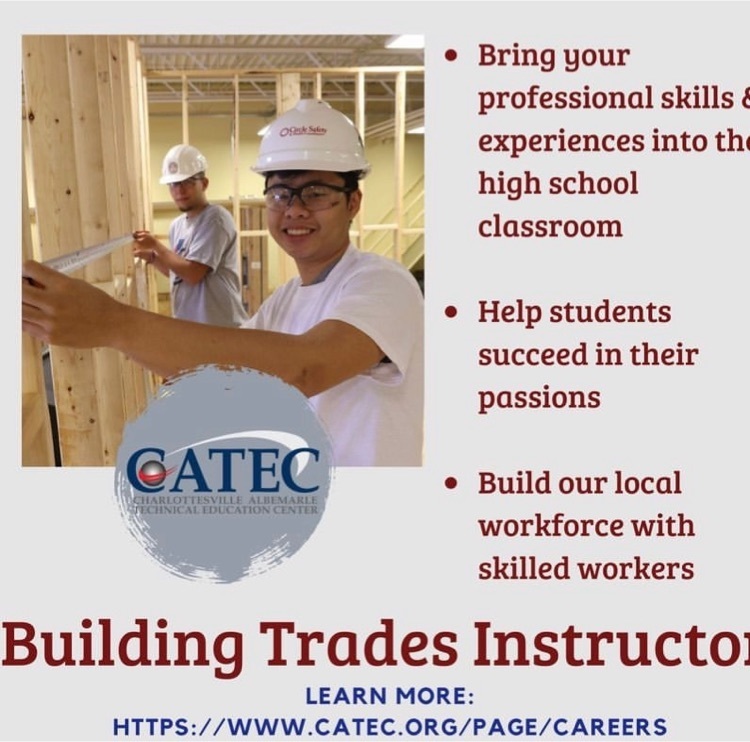 Attention Cosmetology employers! CATEC's Cos program is expanding to ensure our local salons have new employees that are trained for today's salon needs. The program is expanding its internship program to have 2nd year students actively working and training in salon 1-2 times per week as well as evening and Saturdays when needed. The program is also working to perfect its job shadow program for its 1st year students. Students will be required to shadow in a salon each nine weeks. Cos teachers Mrs. Brown and Ms. Waller hope, in both of these endeavors, to create a win-win-win situation for employers, the program, and students! It is VERY important to CATEC when our students complete that they are salon-ready at the entry-level. Please share with local salons! If you're a salon who is interested in launching this new work-based learning opportunity, contact these instructors for more information!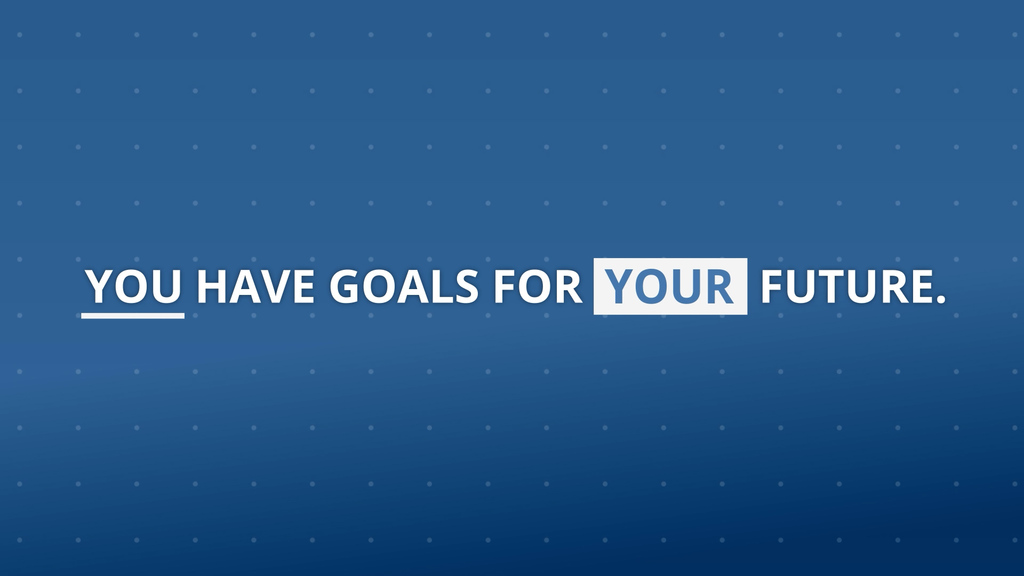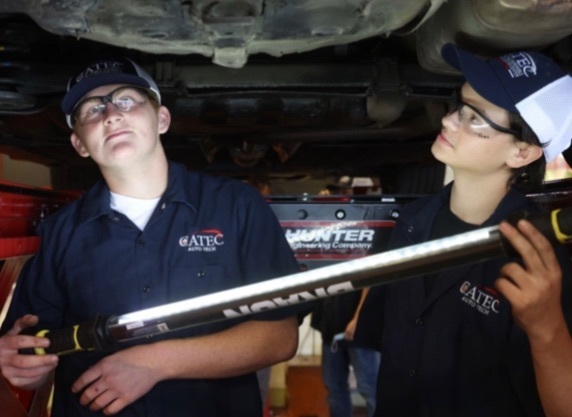 Happy summer, CATEC students, families, & staff! Thank you for all your hard work & dedication to your trade. We wish our completers the best of luck & look forward to seeing returners in August. Our office hours are regular, excluding June 27- July 5 when our office is closed.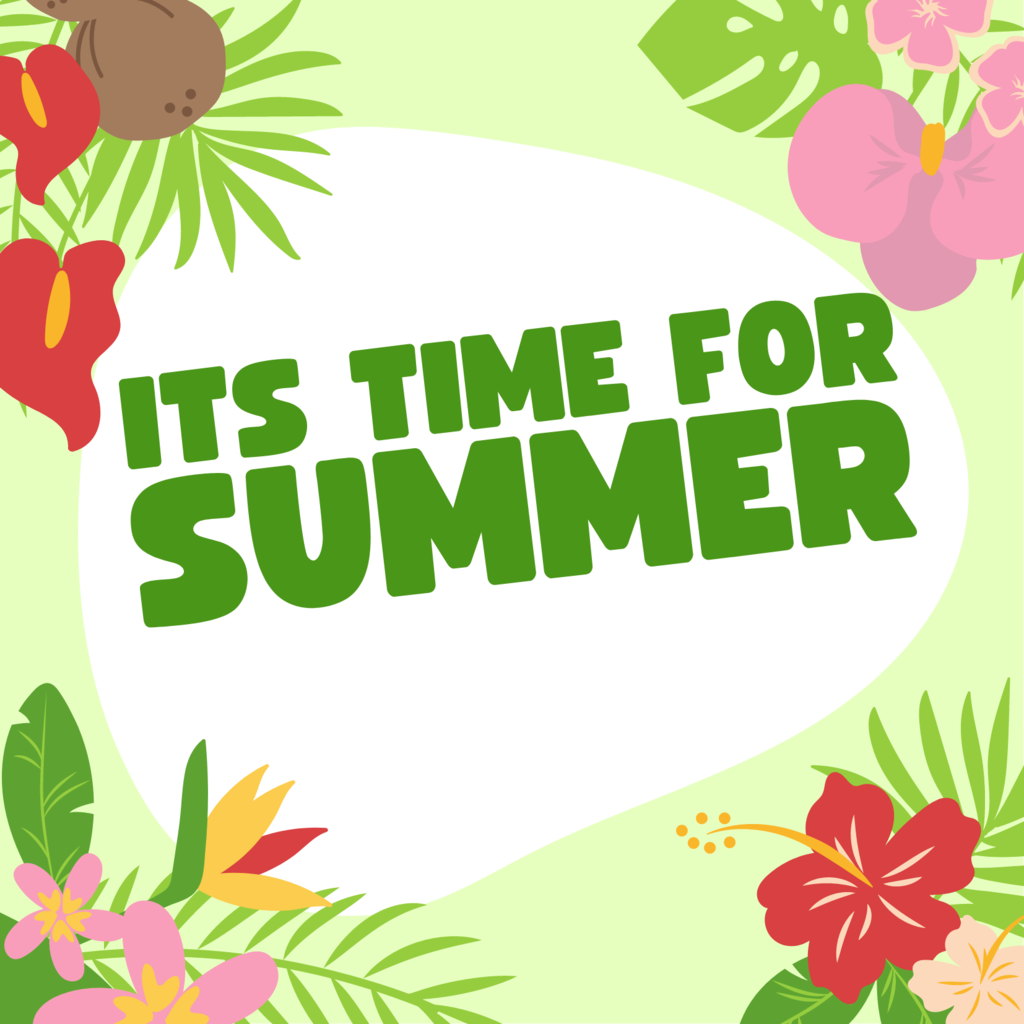 Congratulations to CATEC's former Director, Dr. Daphne Keiser, for being named @k12albemarle new Assistant Superintendent for Community Engagement, effective July 1. Congrats on your new position!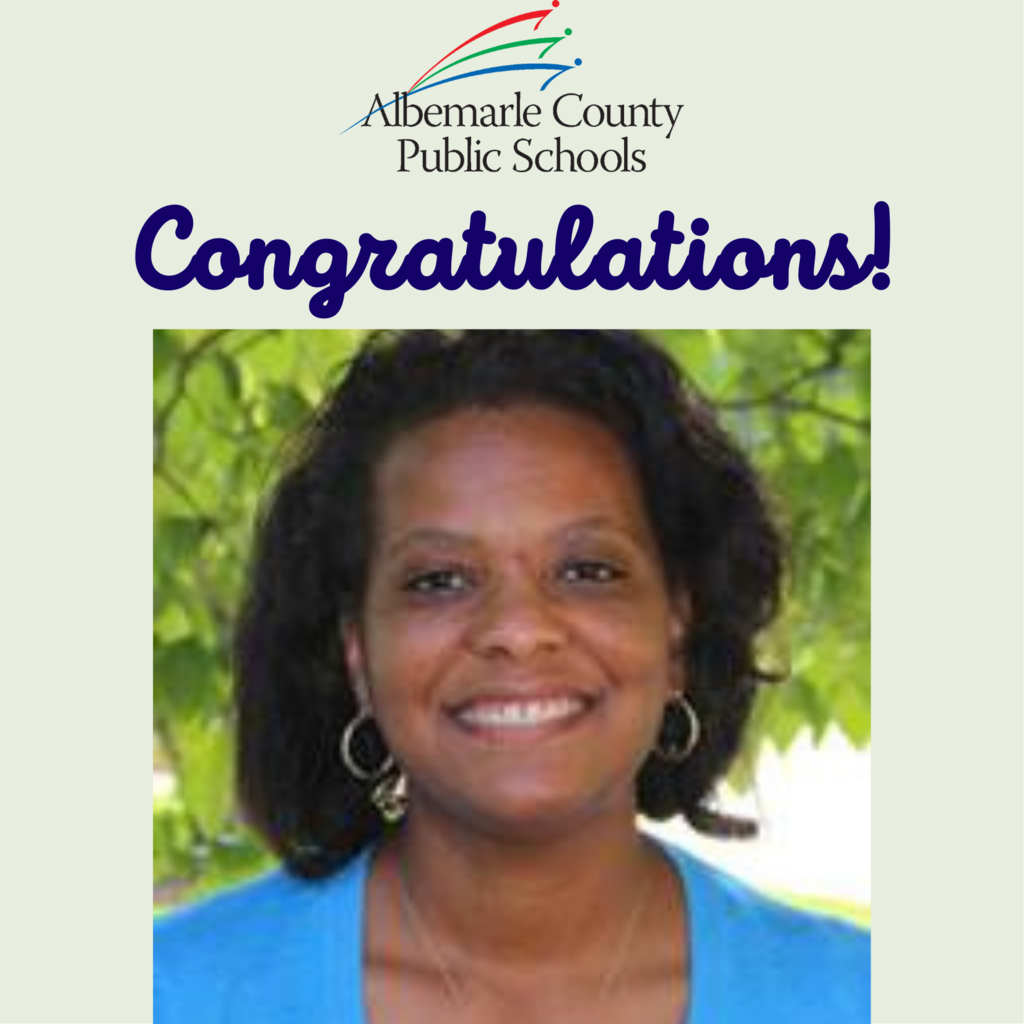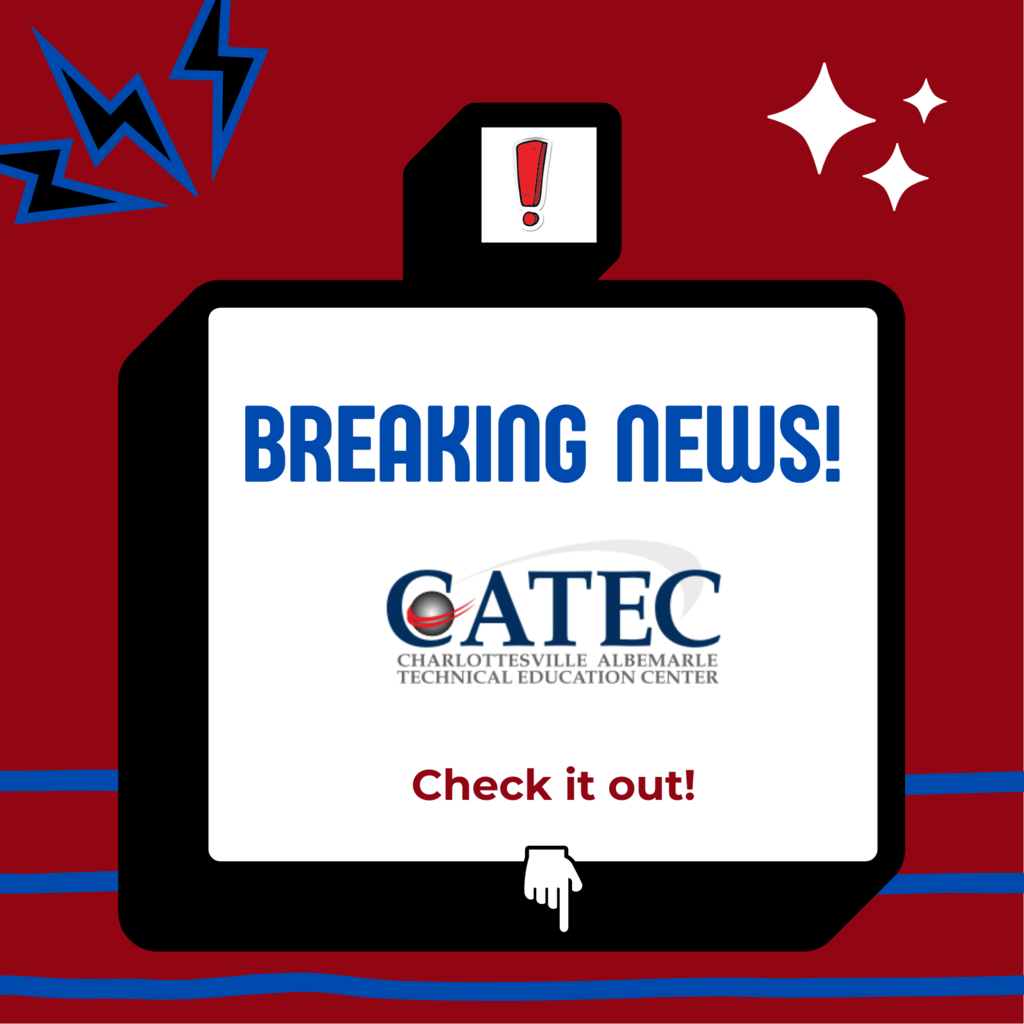 Attention CATEC Completers and Families. We just emailed you access to your program's Completer Ceremony photos and the video of the ceremony. For our community, you can view the ceremony in its entirety here:
https://www.youtube.com/watch?v=ts4oxqxTvgQ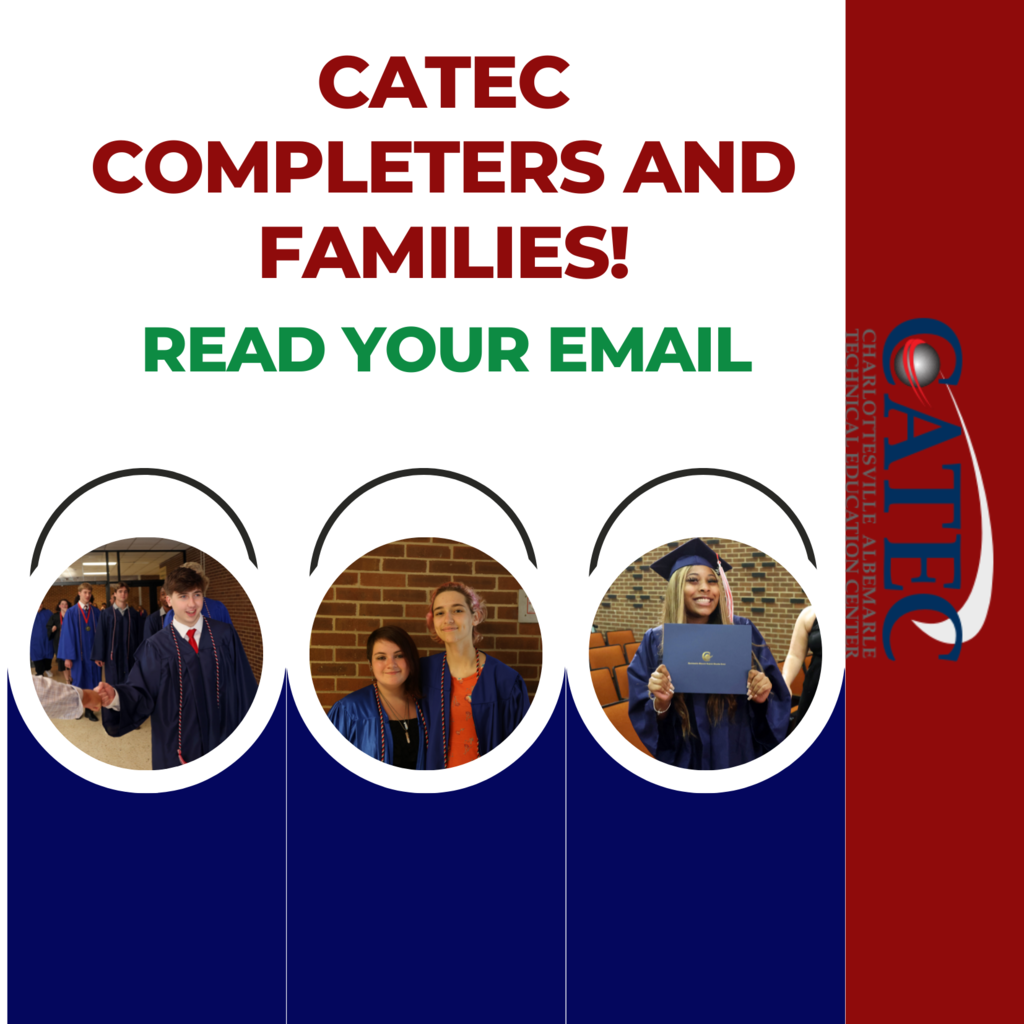 Congratulations to the following CATEC EMT students. Six students attempted the EMT National Registry Exam this week and all six passed! What a tremendous way to wrap up the 2021-2022 school year!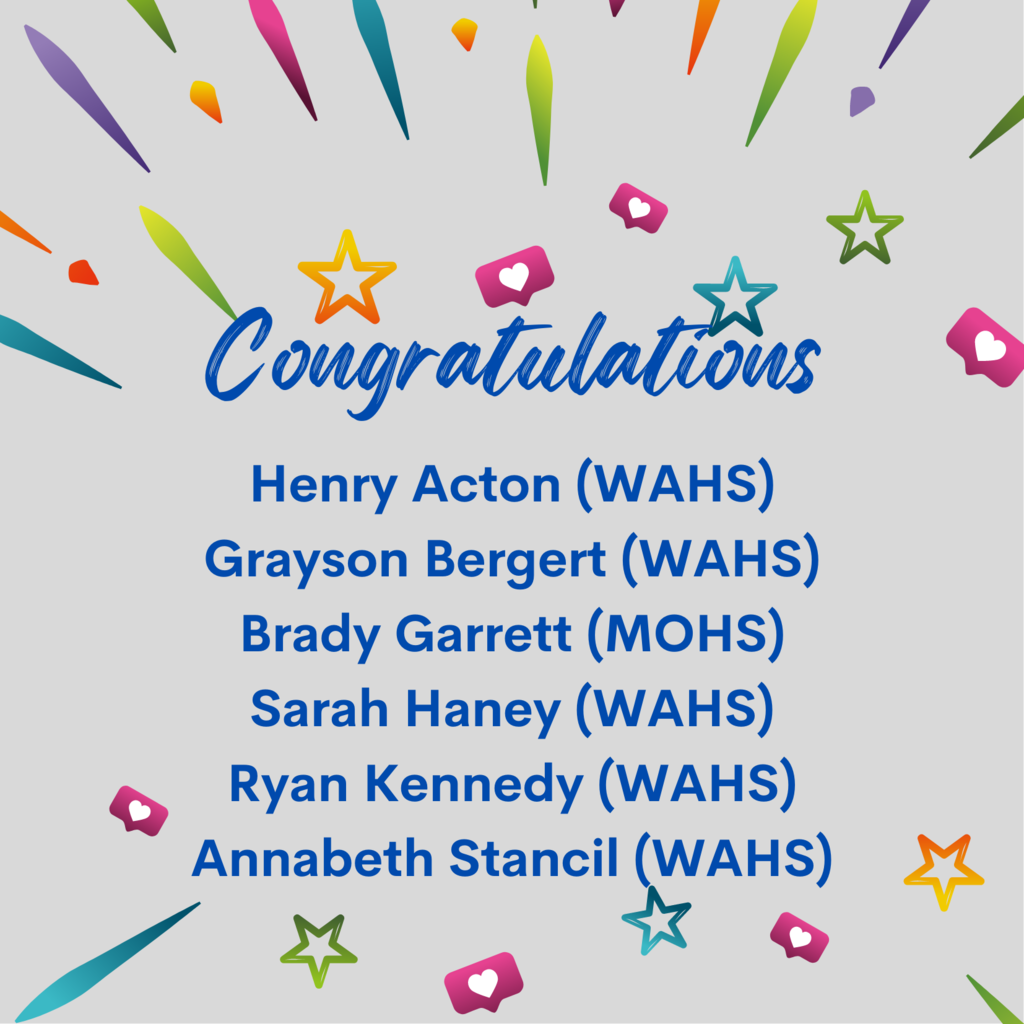 Big thanks to all Completer Ceremony speakers: Board member Ellen Osborne, @k12albemarle Dr. Haas, @CvilleSchools Dr. Gurley, CATEF Board member Emily Peliccia, @CatecVetscience student Dessa Williams, & @CATEC_Cos student Nyonnika Carter.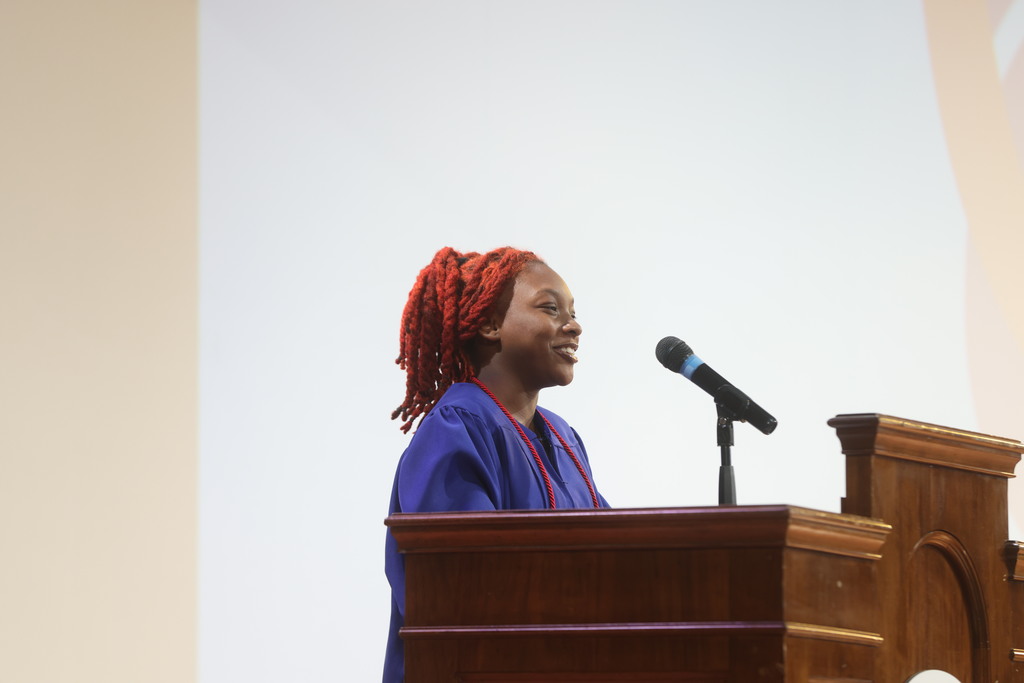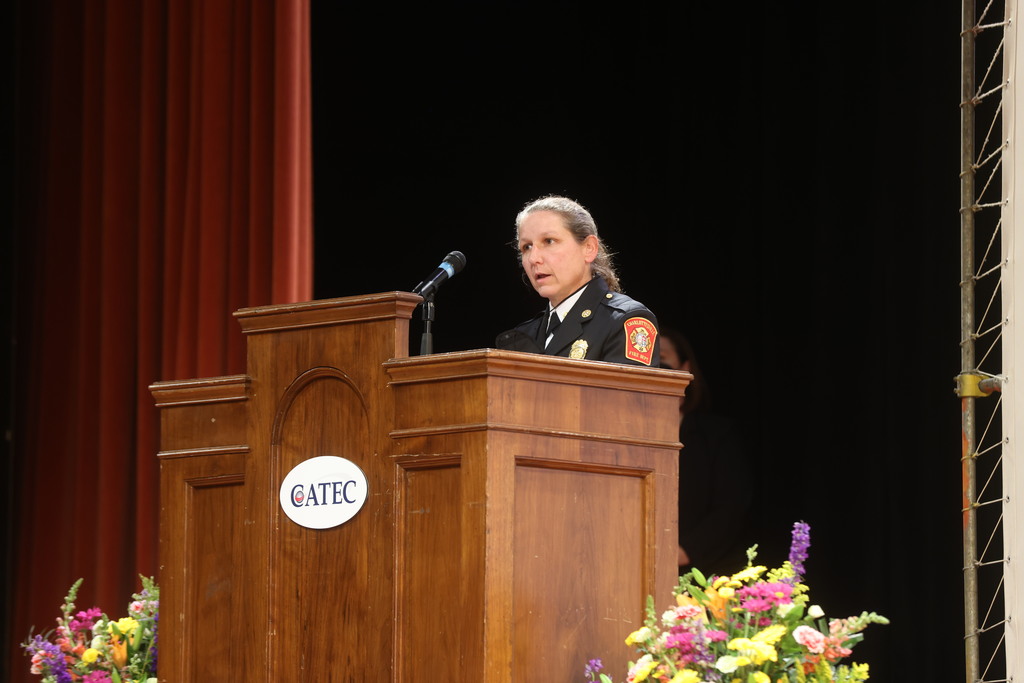 Thanks CATEC Completers for making our event on Tuesday so special. Here are a few professional photos. Follow us on IG for more photos. Share your pics and tag us so we can repost!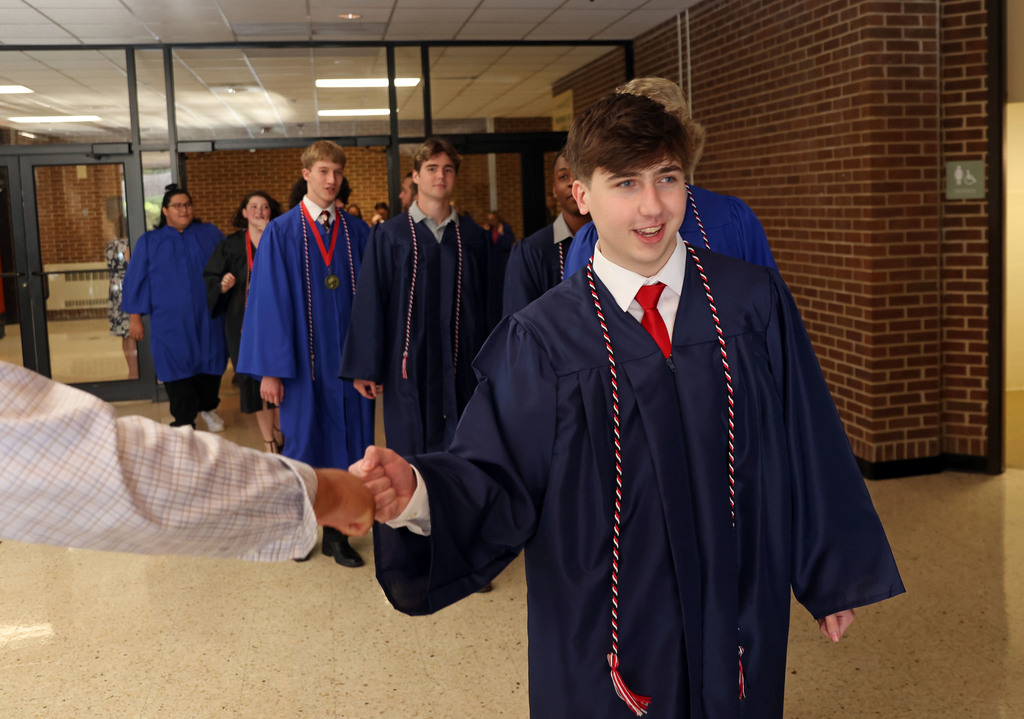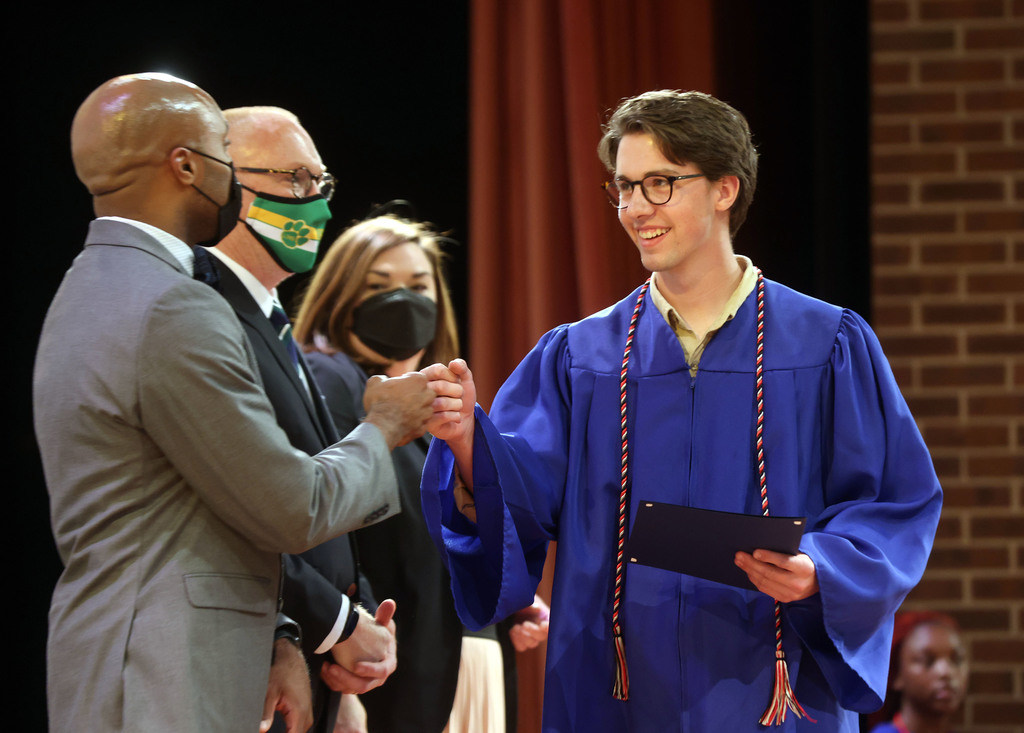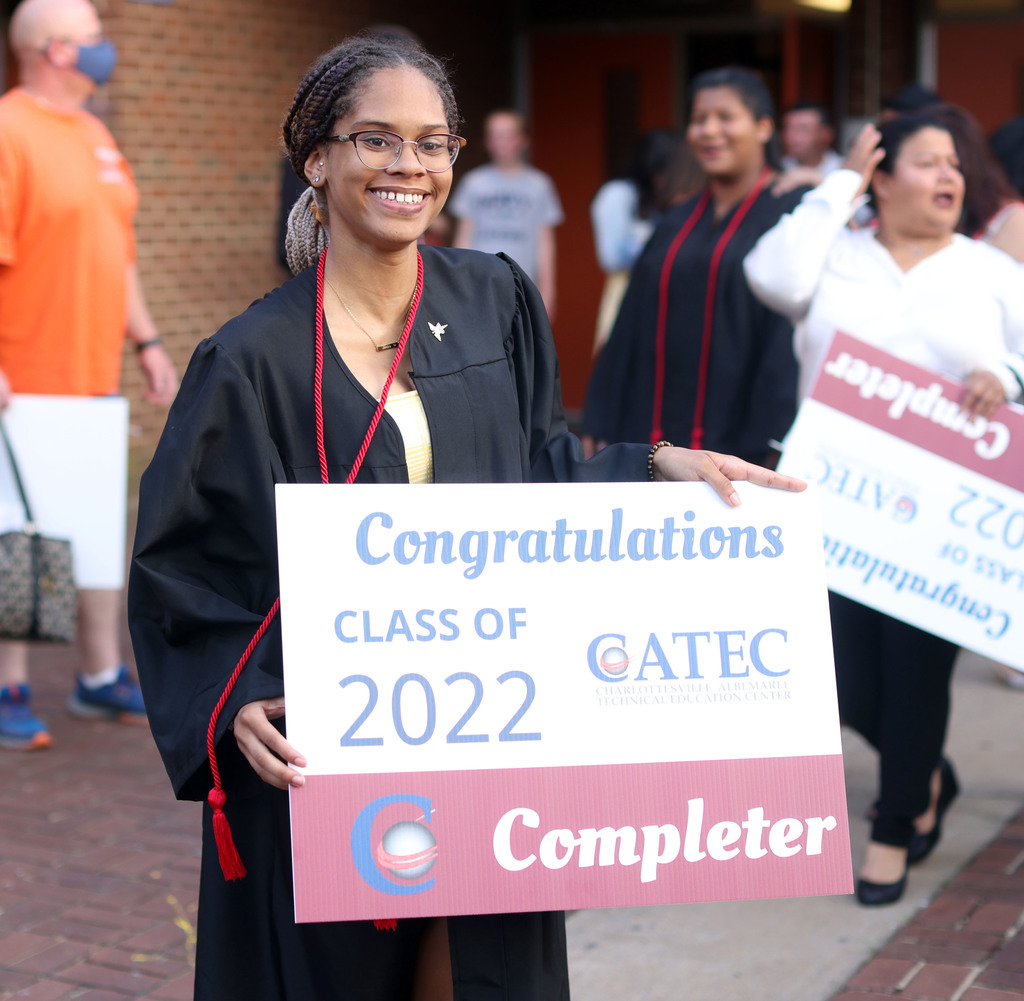 CATEC Adult Education and Apprenticeship Programs has lost power and internet this evening, Thursday, June 2nd. All classes are canceled this evening. O

CATEC is participating in a free online event about continuing education options in our area. Continuing Education: Your Path Forward is June 14 from 12-1. Contact Hollie Lee, Program Director, Certificates – UVA SCPS,
hnl5q@virginia.edu
to register.

Congratulations to CATEC EMT Completer Laura Rubendall, who is attending @PiedmontVaCC in the fall. @piedmontvacc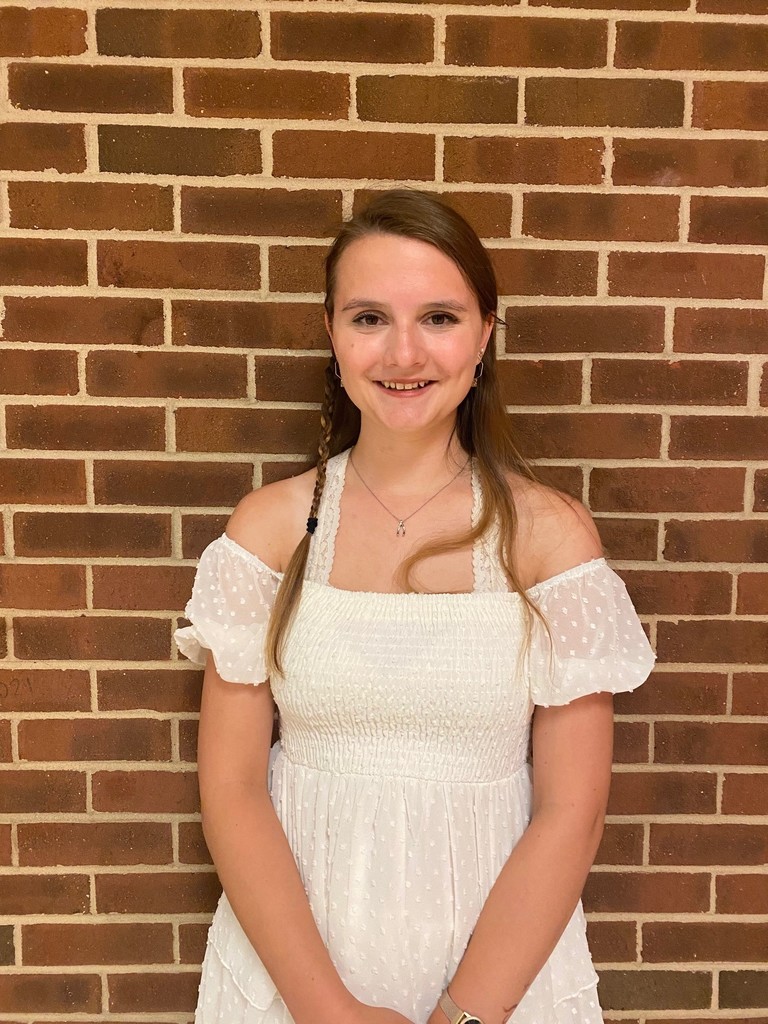 Congratulations to CATEC Nurse Assistant Completer Genesis Pena Mendez, who is attending @PiedmontVaCC @piedmontvacc in the fall.

Congratulations to CATEC Electricity graduate Soren Poole, who is attending the University of Virginia in the fall. @UVA @uva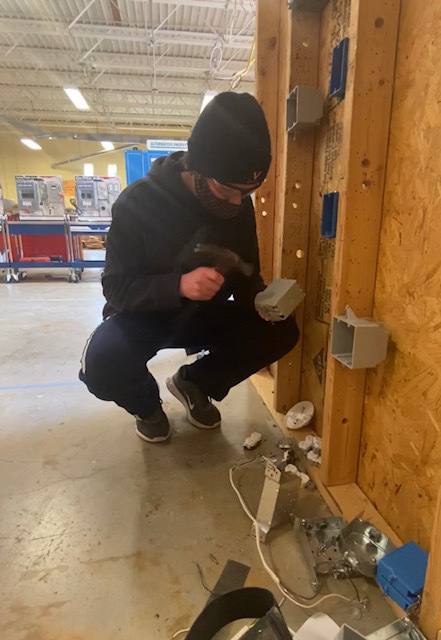 Congratulations to CATEC Fire Science Completer Camerson Ledgerwood, who is attending Old Dominion University in the fall. @ODU @olddominionu @CatecFire @catec_firefighters