INSTRUCTOR: CATHERINE GARDNER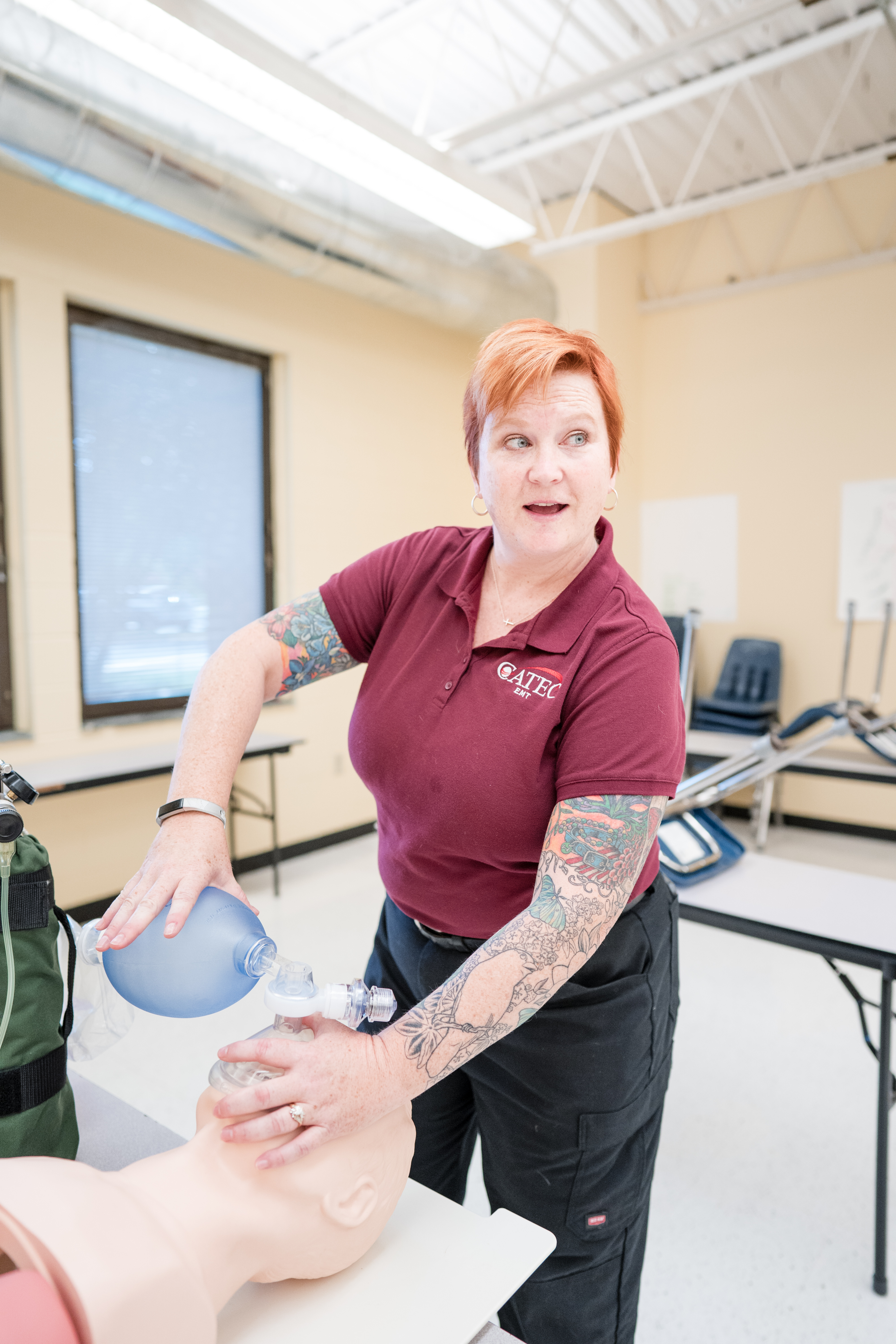 Mrs. Gardner has been in the Emergency Medical field for since 2000, with 14 years as an active provider, overlapping with 15 years as an EMS Instructor. Her qualifications include: Virginia Paramedic, Virginia EMS Education Coordinator, and an NCEE certification (Nationally Certified EMS Educator). She was a first responder at the Pentagon on September 11, 2001. She is a faculty member of the Virginia EMS Symposium, is a member of the Virginia DOE EMT I/II Curriculum Revision committee, and served on the EMT III Curriculum writing committee. Mrs. Gardner is an adjunct professor for Piedmont Virginia Community College and, as such, her EMT students receive dual-enrollment college credits. Mrs. Gardner loves working in this field because "it is always evolving and I love to learn. In EMS, new things are regularly being introduced, new research is being done, and all of this impacts our work in the field. EMS doesn't get stagnant; there's always something changing or improving and every day at work is different."
EMERGENCY MEDICAL TECHNICIAN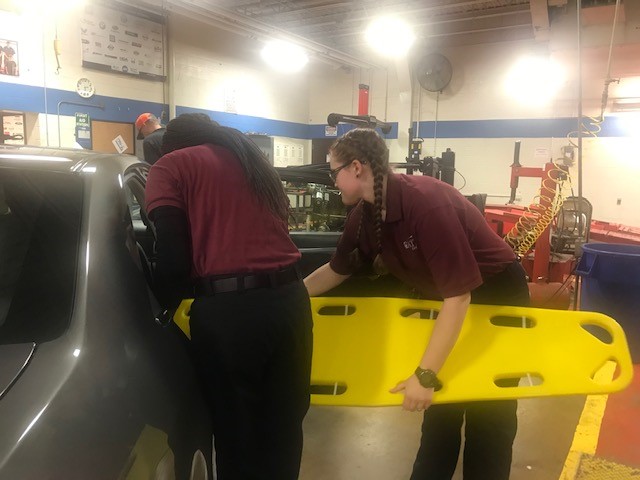 CATEC's Emergency Medical Technician program gives students the opportunity to learn the basics of emergency medical care. Students learn about anatomy and physiology, initial patient survey and triage, airway management, oxygen therapy, and treatment of bleeding, shock, cardiac arrest, fractures, spinal injuries, and other medical emergencies. This program requires strenuous physical activity. This course is part of CATEC's Health and Medical Sciences Academy.
CREDIT, CERTIFICATIONS, COURSE INFORMATION, AND PATHWAYS
HIGH SCHOOL CREDIT
Students receive up to 3 high school credits total each year for successful completion of the program. Passage of the certification exam will award the student 2 student-verified elective credits, one of which can be substituted for a verified credit in either science or history. 1 additional science credit is awarded due to the integration of the Biology II: Anatomy & Physiology standards of learning in the coursework.
CERTIFICATIONS
National Registry EMT- Basic
American Red Cross Basic Life Support for Healthcare Providers
Virginia Workplace Readiness Skills Assessment
DUAL ENROLLMENT CREDIT
The Emergency Medical Technician program is dual-enrolled with Piedmont Virginia Community College. Students successfully completing the program may receive 12 college credits for the courses listed below.
| | | | | |
| --- | --- | --- | --- | --- |
| | | | | |
| | Emergency Medical Technician | Emergency Medical Technician Clinical | | Intro to Medical Terminology |
| | | | | |
| | | | | |
EDUCATION PATHWAYS
Piedmont Virginia Community College
Emergency Medical Services- Paramedic, A.A.S.
Reynolds Community College
Emergency Medical Services- Paramedic, A.A.S.
Blue Ridge Community College
Emergency Medical Services, A.A.S.

Paramedic, Certificate
CAREER PATHWAYS
Career Opportunity: Emergency Medical Technician, Paramedic

Assess injuries, administer emergency medical care, and extricate trapped individuals. Transport injured or sick persons to medical facilities.

National Wage Average: $34,000.00

Virginia Wage Average: $34,000.00

Projected Job Growth in Virginia: +20%
Career Opportunity: Medical Assistant

Perform administrative and certain clinical duties under the direction of a physician, such as scheduling appointments, maintaining medical records, taking and recording vital signs and medical histories, preparing patients for examination, drawing blood, and administering medications as directed by physician.

National Wage Average: $33,600.00

Virginia Wage Average: $37,700.00

Projected Job Growth in Virginia: +35%