SCHOOL-TO-WORK SIGNING DAY
School-to-Work Signing Day celebrates CATEC students who are graduating with employment commitments to local businesses. Students currently participating in internships and apprenticeships, as well as students who accept employment during CATEC's Interview Week, are eligible to participate in the event. CATEC Director Stephanie Carter says, "CATEC is excited to recognize our students' outstanding performance and commitment to employment with local businesses from their industries."
This year, Charlottesville-Albemarle Technical Education Foundation (CATEF) is sponsoring CATEC's Signing Day event. CATEF assists CATEC in advancing career and technical education, training, and job placement as well as promotes programs that provide career and technical training in Central Virginia.
Additionally, this year Red Wing Shoes and Diamondback Toolbelts are local sponsors that are providing high quality equipment to student participants. Red Wing shoes, located on Abbey Road, provides exceptional footwear and orthotics that keep safety, quality, and style in the forefront of their brand. CATEC students participating in Signing Day will receive a $150 gift certificate towards work-ready footwear. Diamondback Toolbelts, located on Allied Street, is a locally-owned business with national respect. Crafted entirely in the United States, their technically-advanced toolbelts and pouches improve the lives of skilled tradespeople while working on their craft. Carter says, "In a school year that has been anything but predictable, CATEC prides itself on remaining true to its mission to provide quality career employment opportunities to our students. Together with our sponsors, we are helping these young people begin careers in our community."
Signing Day comes off the heels of its successful Interview Week. This weeklong event connected industry employers with CATEC students looking for employment. 20 employers interviewed students from five CATEC programs. Students from Culinary Arts, Automotive Service Technology, Automotive Body Repair, Electricity, and Veterinary Science participated in the event. Automotive Service Technology instructor Matt Richardson had five employers from local automotive dealerships participate in his program's interview day. Richardson says the event "gave students the chance to see what a real job interview looked like and gave dealerships the chance to meet students who are eager to work." Starting next week, three of his students will be participating in job shadow experiences that will potentially lead to employment opportunities. Malloy Ford and Piedmont Power participated in Richardson's interview day and will be signing employment commitments with Automotive Service Technology students on Signing Day.
STUDENT AND EMPLOYER PARTICIPANTS
The following students and their employers participated in 2021's School-to-Work Signing Day event:
Allen Ragland, Dependable Heating and Air, Inc.

Schuyler Richardson, Green Hills Country Club

Corey Collier, Davis Electric

Tyler Morris, Malloy Ford

Dalton Hare, Robertson Electric

Wade Walton, Piedmont Power

William Gillbert, Southern Air, Inc.

Daniel Snoddy, Southern Air, Inc.
SCHOOL-TO-WORK SIGNING DAY PROGRAM
Click here to view the event program.
SCHOOL-TO-WORK SIGNING DAY VIDEOS
Click here to watch CATEC's Signing Day event celebrating each student.
Click here to watch Albemarle County Public School's video celebrating the event.
EVENT SPONSORS
Red Wing Shoes and Diamondback both provided sponsorship to the event, allowing students to leave CATEC prepared to work safety. Red Wing shoes graciously gave each student a free pair of work shoes or orthotics, valued at $188 and a discount. Diamondback gave a 20% discount on a starter toolbelt.
In early May, Building Trades student Daniel Snoddy was the first recipient of his free pair or work boots. Additionally, Red Wing brought their mobile store to CATEC's campus for the event.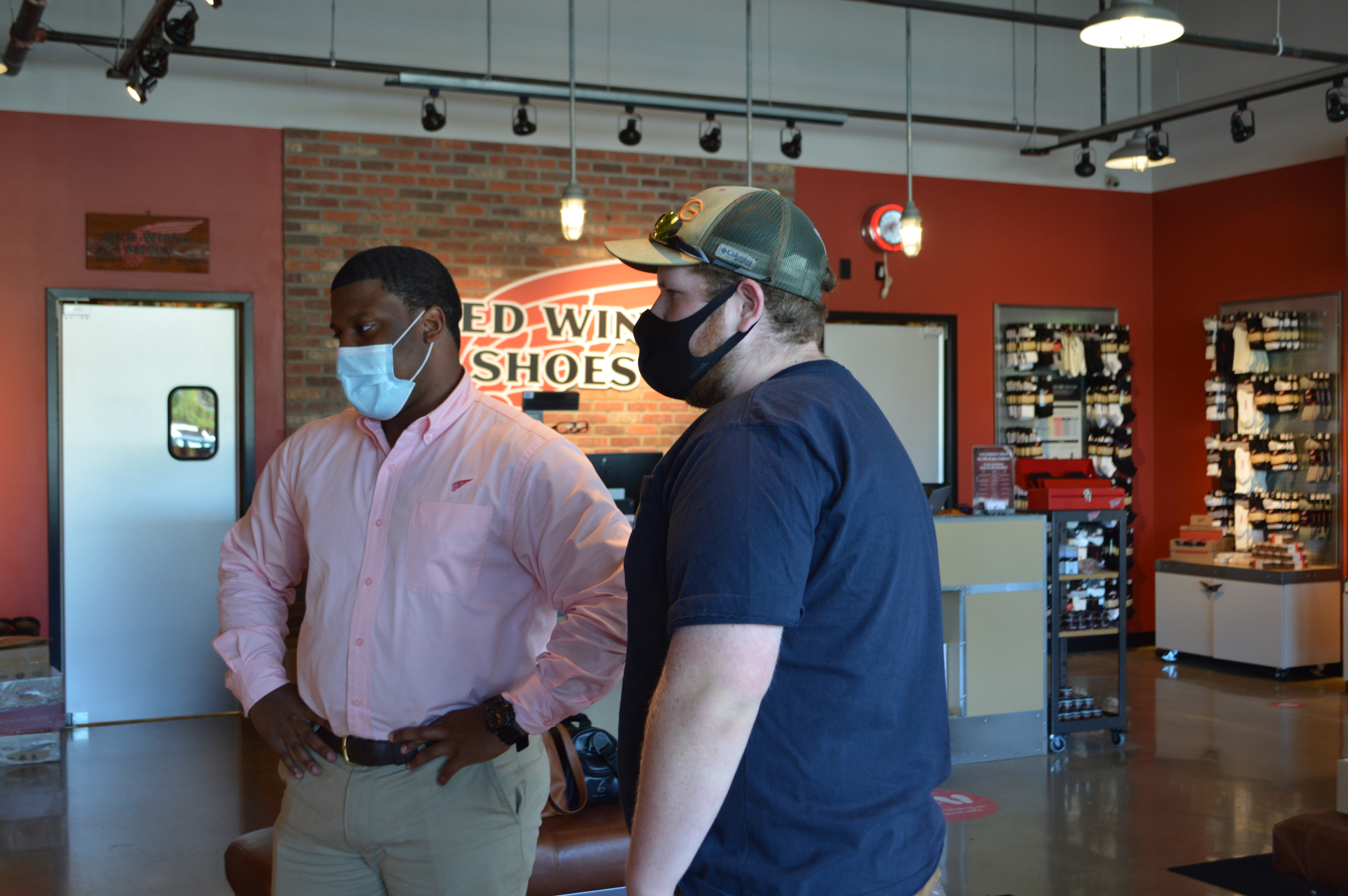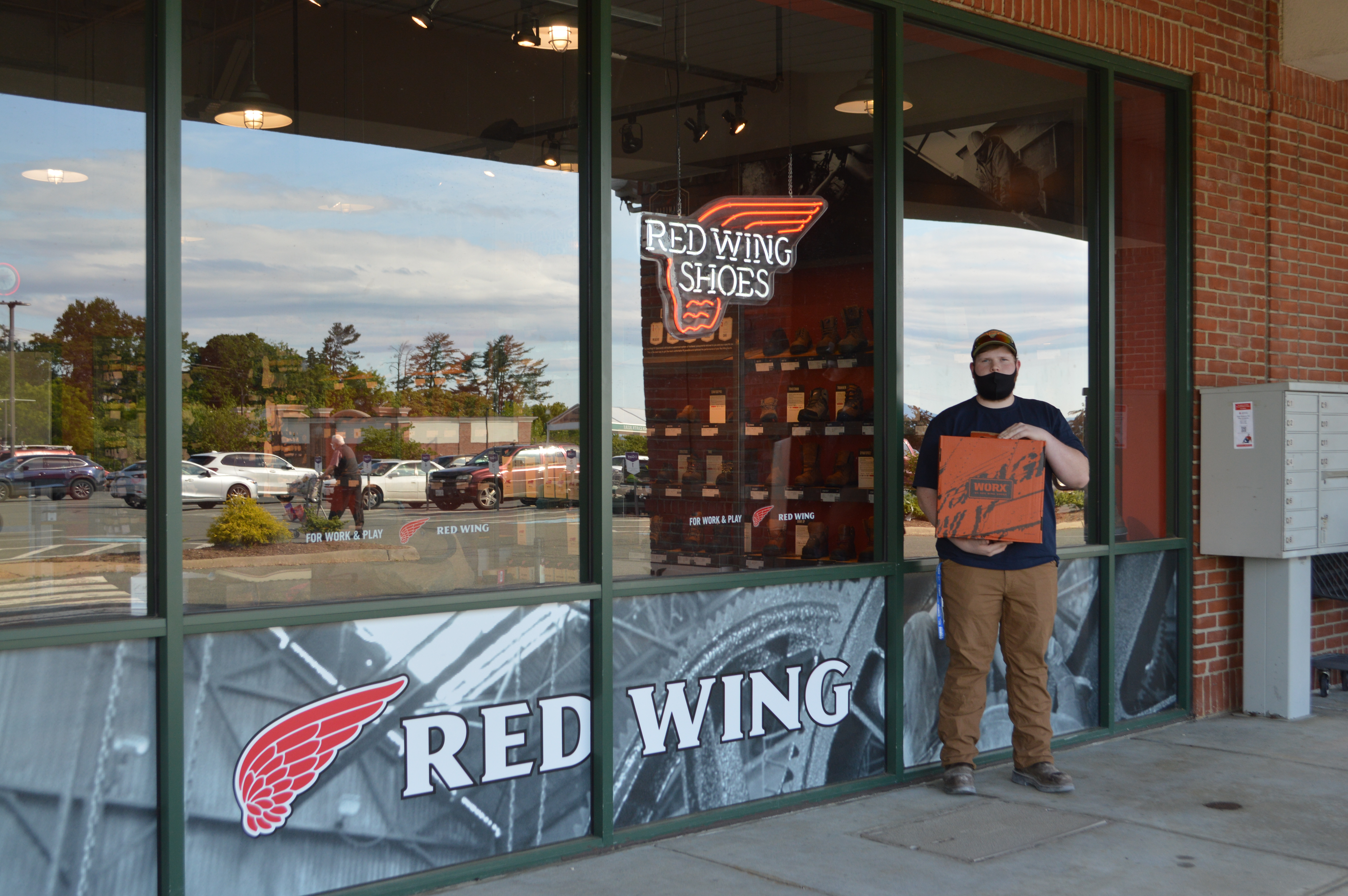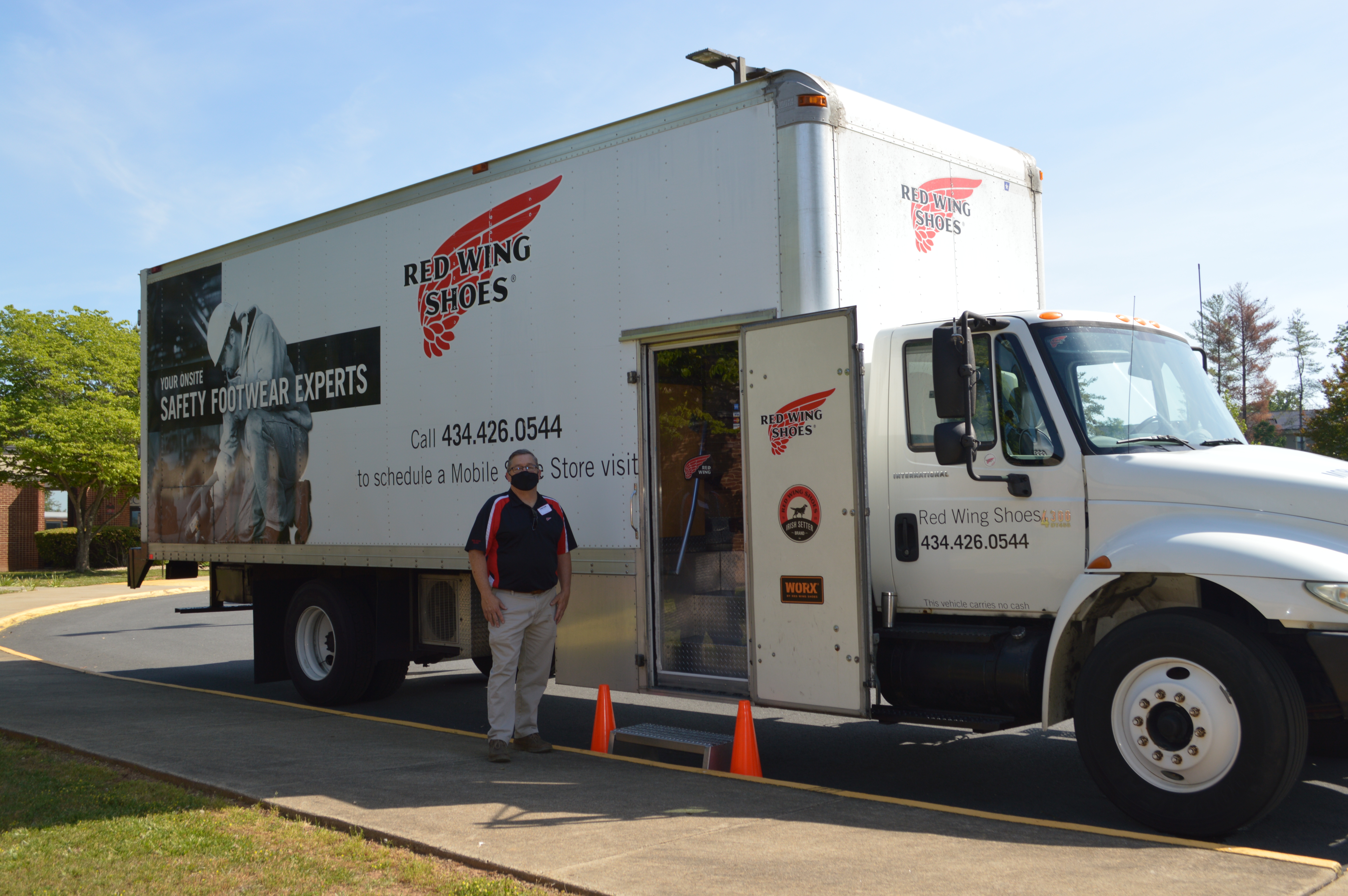 COMMUNITY PARNTERSHIPS
To the local businesses that support our students, thank you so much for participating in CATEC's 2021 School-to-Work Signing Day. We are grateful for your commitment to CATEC and your unwavering support of the CATEC student you employ. Their time with you is the most beneficial learning opportunity we can collectively provide. We hope to continue building our relationship with your business to provide more job shadow, internship, and apprenticeship opportunities in the future. Thank you for all you do for our students.
CATEC gladly welcomes local businesses to become community partnerships. To learn more about community partnerships, click here.
IN THE NEWS
We are grateful for our local news organizations' coverage of our event. To view these stories, click on each of the following:
*Photo credit: Andrew Shurtleff