INSTRUCTOR:
JESSICA CARTER-PAYNE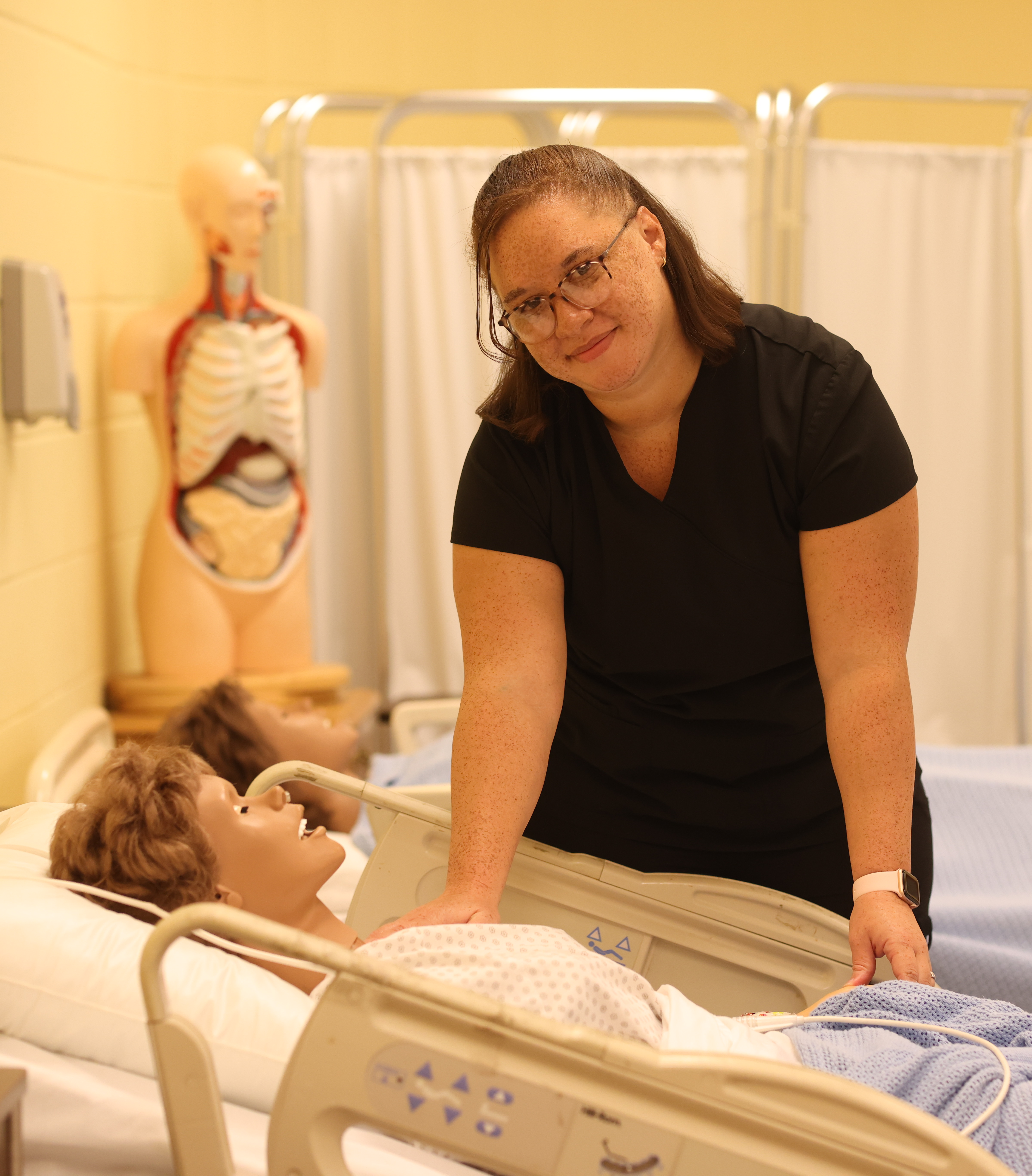 Ms. Carter-Payne earned her CNA certification at 16 while in high school and has worked in healthcare ever since. She obtained her Associate's degree in Nursing at Piedmont Virginia Community College and then went on to get her Bachelor's at Liberty University. She honed her clinical skills through her initial training in Rehabilitation and Restorative care. Since 2013, she has been in ambulatory care nursing. Payne says, "It has always been my passion to instill my love of nursing with others and to show them that there is no goal too far to reach."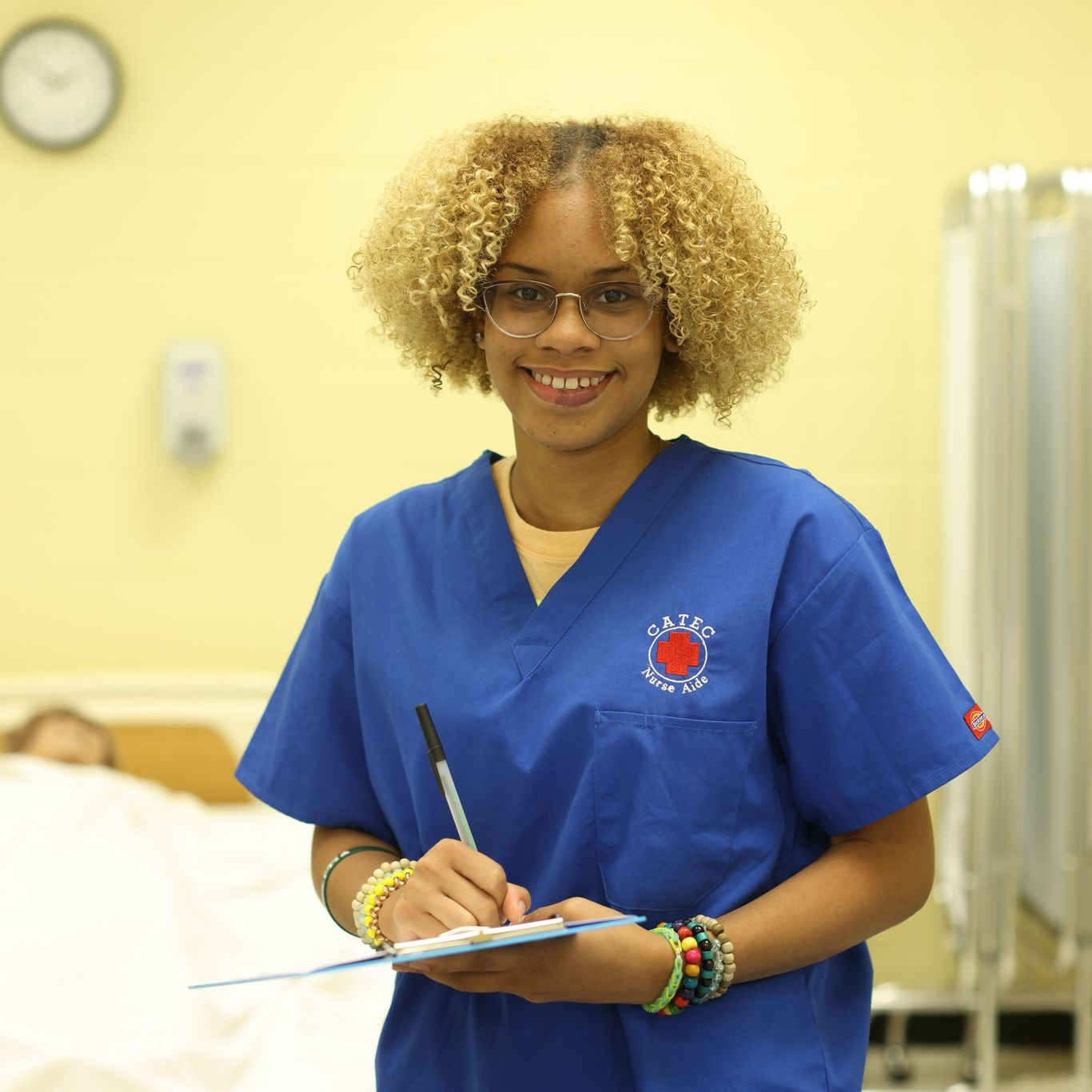 In CATEC's Nurse Assistant program, students develop skills for entry into the rewarding career of nursing. Students learn technical knowledge and grow their skills as medical professionals. In the second semester of the course, students engage in clinical placements, working as Nurse Aides in local Charlottesville medical facilities. The program is part of CATEC's Health and Medical Sciences Academy.
CREDIT, CERTIFICATIONS, COURSE INFORMATION, AND PATHWAYS
HIGH SCHOOL CREDIT
Students receive up to 3 high school elective credits each year for successful completion of the program. Passage of the certification exam will award the student 2 student-verified elective credits, one of which can be substituted for a verified credit in either science or history.
CERTIFICATIONS
Virginia Board of Nursing Certified Nurse Aide examination
American Red Cross Basic Life Support for Healthcare Providers
Virginia Workplace Readiness Skills Assessment
Class: Nurse Assistant I and II
State Code: 8360, 8362
Duration: 1 year
Grade(s): 11-12
Credential(s): State Certified Nurse Assistant (CNA), CPR, First Aid
Time(s): AM and PM
EDUCATION PATHWAYS
Piedmont Community College
Nursing, A.A.S.

Medication Aide, Training Program
University of Virginia
School of Nursing, BSN, RN to BSN, MSN
CAREER PATHWAYS
Career Opportunity: Certified Nurse Aide (CNA)

Provide basic patient care under direction of nursing staff. Perform duties such as feed, bathe, groom, move patients, and change linens. May transfer or transport patients. Includes nursing care attendants, nursing aides, and nursing attendants.

National Wage Average: $31,000

Virginia Wage Average: $34,000

Projected Job Growth in Virginia: +28.6%

Nationally, 193,000 jobs increase each year for next 10 years
Career Opportunity: Practical Nurse

Care for ill, injured, or convalescing patients or persons with disabilities in hospitals, nursing homes, clinics, private homes, group homes, and similar institutions. May work under the supervision of a registered nurse. Similar to a registered nurse.

National Wage Average: $46,000.00

Virginia Wage Average: $43,000.00

Projected Job Growth in Virginia: +18%
Career Opportunity: Registered Nurse

Assess patient health problems and needs, develop and implement nursing care plans, and maintain medical records. Administer nursing care to ill, injured, convalescent, or disabled patients. May advise patients on health maintenance and disease prevention or provide case management.

National Wage Average: $71,700.00

Virginia Wage Average: $68,000.00

Projected Job Growth in Virginia: +14%