INFO TO KNOW
Office Hours
Monday–Thursday: 11am-9pm Friday: Closed
Get Started
Online Course Options
Scholarships
Additional Info
ADULT EDUCATION & APPRENTICESHIP PROGRAMS
Charlottesville-Albemarle Technical Education Center (CATEC) offers Adult Education and Apprenticeship training that covers a range of technical education courses. The career and technical offerings will help lifelong learners: enhance current skills, gain new knowledge for increased job marketability, continue life-long learning, make life more enjoyable, or simply have fun. CATEC provides a positive place for post-secondary learning. Apprenticeship programs are approved by the Virginia Department of Labor and Industry and provide employer sponsors and their employees with the required related technical instruction hours needed to satisfy a full Apprenticeship program. REGISTER TODAY!
NEW CATEC-UVA HEALTH PARTNERSHIP!
CATEC is partnering with UVA Health to provide Nurse Assistant training to newly-hired UVA Health employees. Take the Nurse Assistant class at CATEC and work for UVA Health. Watch this video to learn more about this opportunity or view UVA Health's flyer.
Adult Education and Apprenticeship Video
Blue Ridge Home Builders Apprenticeship Video
Also, watch the "Virginia Registered Apprenticeship - Your Next Step" video to learn more about Registered Apprenticeship.
COURSE SCHEDULE
Fall 2023: You can view CATEC"s Adult education and Apprenticeship course schedule here.
CATEC POLICIES
You can view CATEC's Adult Education and Apprenticeship course offerings and policies here.
ONLINE COURSES
CATEC offers online certificates and courses through various partnerships, ensuring students receive a quality CATEC education from the comfort of home. Classes are offered through CATEC Online Certificates and Courses partnership as well as its UGotClass partnership .
PAYMENT OPTIONS
View this video on Adult Education and Apprenticeship payment options.
VETERANS BENEFITS
CATEC's Adult Education and Apprenticeship Programs is excited to announce that our Automotive Service Technology, Automotive Body Repair, Pharmacy Technician, Certified Nurse Aide, and Dental Assistance programs are all approved for Veteran's Affairs benefits.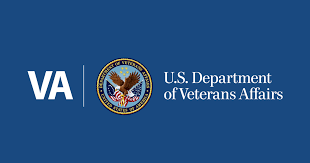 SCHOLARSHIPS
Scholarships are available to adult learners. See the left side bar for scholarship information. Note that both scholarships have two award windows; one for Fall and one for Spring terms. Applications are due by July 1 and December 10th. Awards will be announced in July and December. Only completed applications with all requested statements and references will be considered. If you need help in completing or need a paper copy, please stop by the CATEC Adult Education office M-Th from 12-7 p.m. APPLY TODAY!
COMMUNITY PARTNERSHIPS
Interested in becoming a community partner? Here are just a few ways CATEC's Adult Education and Apprenticeship Programs can collaborate with you.
CONTACT US
For inquiries about our Adult Education and Apprenticeship programs, contact: