INSTRUCTOR: ROGER LEVASSEUR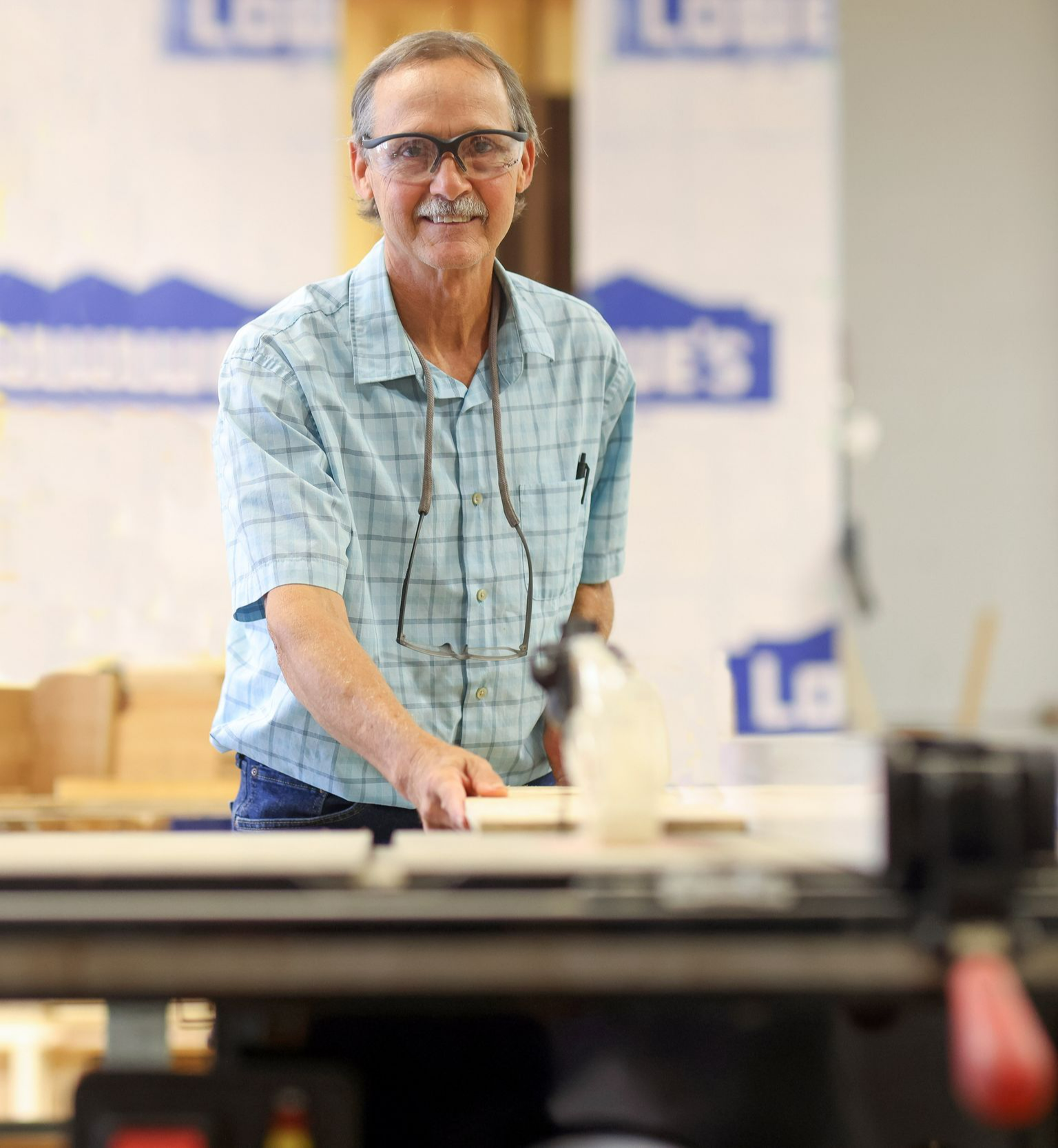 Mr. Levasseur has worked as a Licensed Class "A" builder for 35 years. As a young man he built decks and patios and performed general carpentry in Richmond. He has extensive experience building and remodeling homes. He moved to Charlottesville in 2018 to continue his building career. He was active in his high school and looks forward to working with young people.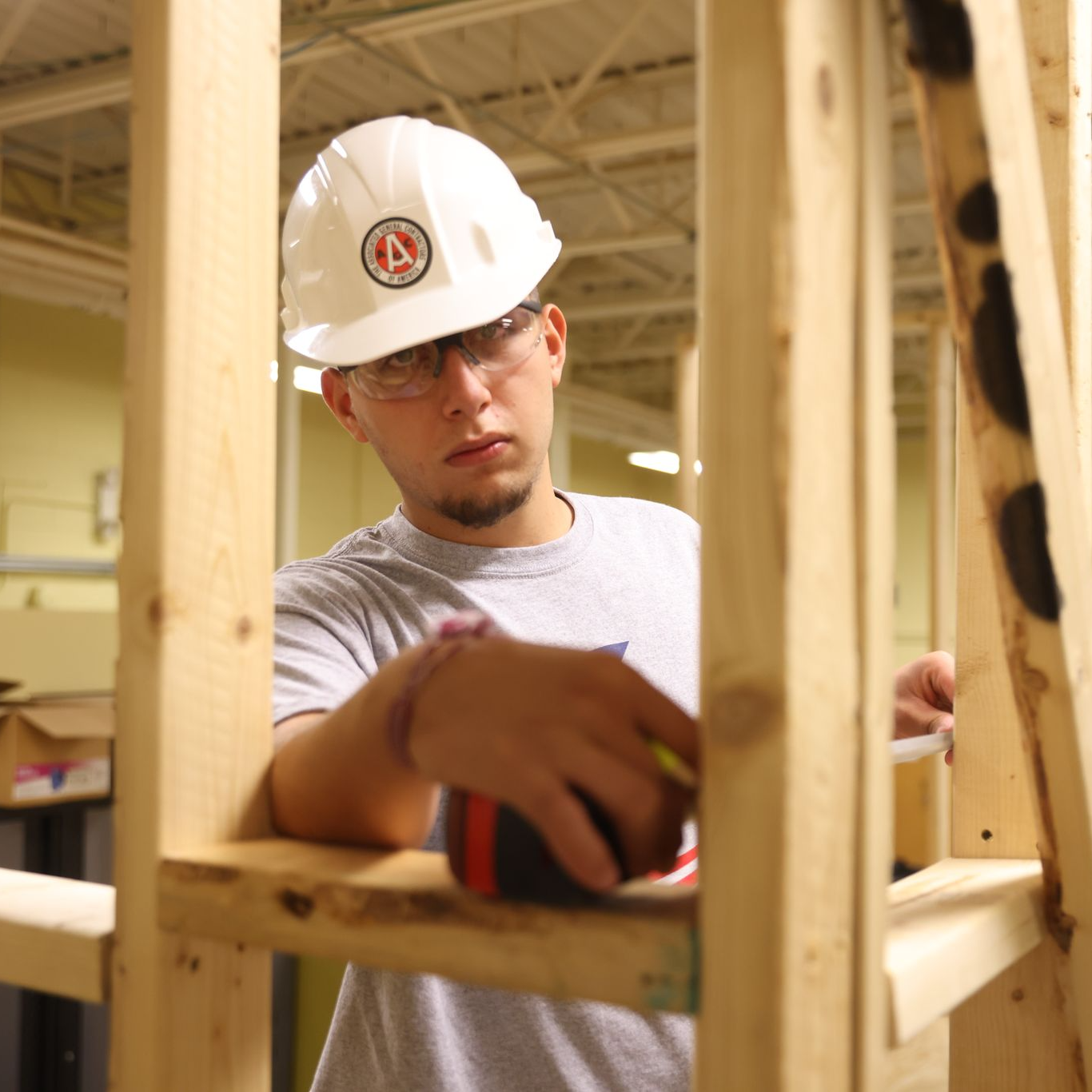 CATEC's Carpentry program prepares for achieving high-level construction industry skills that can result in an exciting and lucrative career. With an emphasis on safety, students are taught to use hand and power tools, cut stock, apply construction mathematics, interpret blueprints, and understand basic rigging.
Students will become proficient in identifying types of residential construction components to frame walls, floors, ceilings, roofs, doors, and windows. All students will obtain the required Construction Industry OSHA 10 safety credential.
Contextual instruction and student participation in co-curricular career and technical student organization (CTSO) activities will develop leadership, interpersonal, and career skills. High-quality work-based learning (HQWBL) will provide experiential learning opportunities related to students' career goals and/or interests, integrated with instruction, and performed in partnership with local businesses and organizations.
CREDIT, CERTIFICATIONS, COURSE INFORMATION, AND PATHWAYS
HIGH SCHOOL CREDIT
Students receive up to 3 high school elective credits each year for successful completion of the program. Passage of the certification exam will award the student 2 student-verified elective credits, one of which can be substituted for a verified credit in either science or history.
CERTIFICATIONS
National Center for Construction Education and Research (NCCER Core)
Occupational Safety and Health Administrations, 10 hour (OSHA-10)
Virginia Workplace Readiness Skills Assessment
Class: Building Trades I & II
State Code: 8515, 8516
Duration: 1 year
Grade(s): 10-12
Credential(s): NCCER Core, OSHA-10
Time(s): AM only
EDUCATION PATHWAYS
Germanna Community College
Technical Studies Industrial Maintenance, A.I.T.
Piedmont Virginia Community College
Manufacturing Technology (Career Studies Certificate)
James Madison University
Old Dominion University
General Engineering, B.S.
University of Virginia
Architectural Design, B.S.

Multi-Disciplinary Architectural Studies, B.S.

Urban & Environmental Planning, B.A.E.P.
Virginia Tech
Landscape Architecture, B.L.A.

Construction Science, B.S.

Building Construction B.S.

Industrial Design, B.S.

Landscape Architecture, L.A.R.

Industrial & Systems Engineering, I.S.E.

Materials Science & Engineering, M.S.E.
CAREER PATHWAYS
Career Opportunity: Construction Worker

Work on framing, carpentry, electrical, and plumbing jobs.

National Wage Average: $47,000

Virginia Wage Average: $55,000

Projected Job Growth in Virginia: +21.2%

Nationally, 168,000 jobs increase each year for next 10 years
Career Opportunity: Carpenter

Construct & repair building frameworks structures; such as, stairways, door frames; partitions; rafters; & bridge supports made from wood & other materials. They also install kitchen cabinets, siding, & drywall.

National Wage Average: $42,090

Virginia Wage Average: $40,680

Projected Job Growth in Virginia: +6%
Career Opportunity: Architectural Designer & Drafter

Prepare detailed drawings of architectural & structural features of buildings & topographical relief maps used in civil engineering projects such as highway, bridges, & public works. They use knowledge of building materials, engineering practice & mathematics to complete drawings.

National Wage Average: $53,470

Virginia Wage Average: $50,950

Projected Job Growth in Virginia: +7%