EDIT MAIN
ADULT EDUCATION AND APPRENTICESHIP PROGRAMS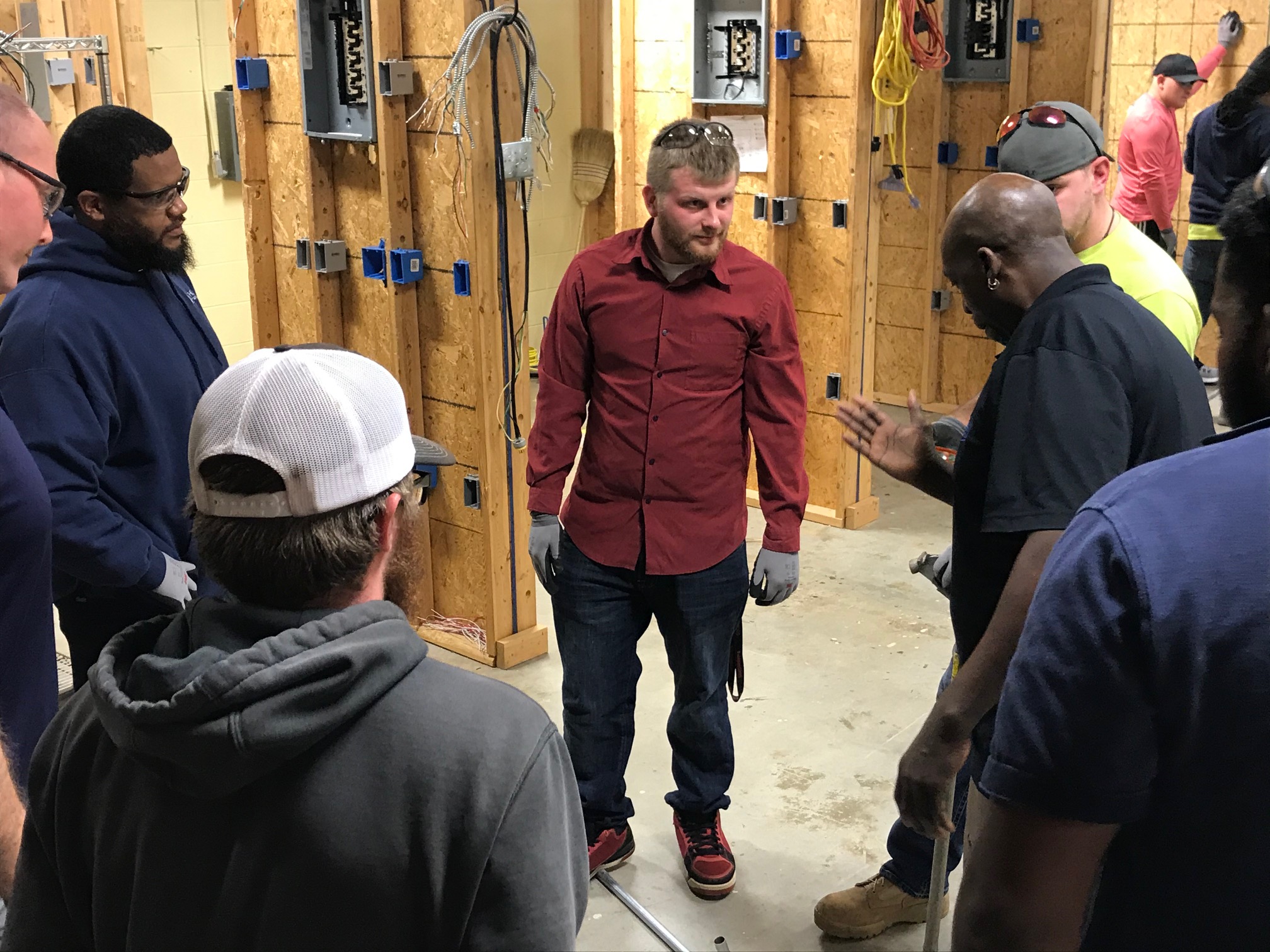 Charlottesville-Albemarle Technical Education Center (CATEC) offers Adult Education and Apprenticeship training that covers a range of technical education courses. The career and technical offerings will help lifelong learners: enhance current skills, gain new knowledge for increased job marketability, continue life-long learning, make life more enjoyable, or simply have fun. CATEC provides a positive place for post-secondary learning. Apprenticeship programs are approved by the Virginia Department of Labor and Industry and provide employer sponsors and their employees with the required related technical instruction hours needed to satisfy a full Apprenticeship program.
CATEC's Adult Education and Apprenticeship Programs is excited to announce that our Automotive Service Technology, Automotive Body Repair, Pharmacy Technician, Certified Nurse Aide, and Dental Assistance programs are all approved for Veteran's Affairs benefits.
Scholarships are available to adult learners. See the left side bar for scholarship information.
For inquiries about our Adult Education and Apprenticeship programs, contact:
Deborah Gannon, Apprenticeship and Adult Programs Coordinator
Shannon Tomlin, CATEC Adult Education and Apprenticeship Program Manager, by email or call (434) 973-1945
CATEC's Adult Education and Apprenticeship Summer and Fall 2020 courses are TBD. We will update the website as soon as possible.