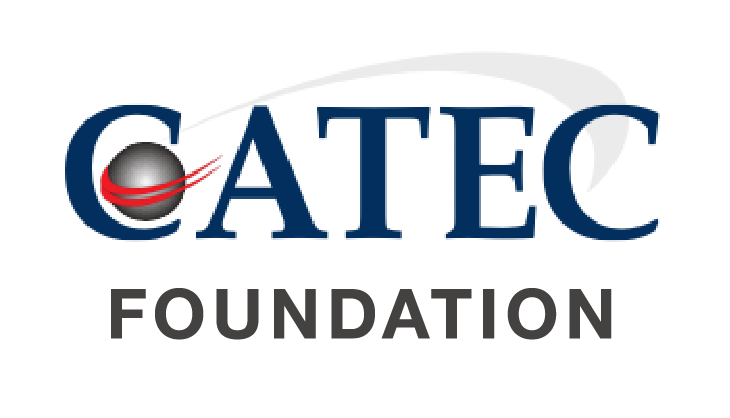 MISSION OF THE CATEC FOUNDATION (CATEF)
The Foundation aims to:
Assist the Charlottesville-Albemarle Technical Education Center in advancing career, technical and vocational education, training, and job placement that supports businesses, professionals, and aspiring tradespeople in Central Virginia

Promote public education programs that provide career, technical and vocational training in Central Virginia, and ensure schools gain an understanding of the needs of area employers

Raise and administer scholarship, opportunity and other funds to both create and enrich educational opportunities, and support career training for local students, professional, and aspiring tradespeople who need assistance while attending or in conjunction with the Charlottesville-Albemarle Technical Education Center
SCHOLARSHIP RECIPIENTS
The CATEC Foundation provides support for adults returning to school and for graduating seniors who plan to further their education. Since 2018, we have awarded the following:
82 adult-education scholarships

$57,985 in adult-education scholarships, including $8345 to 14 recipients for the Fall 2022 Adult Education programs

22 high-school graduate scholarships

$26,250 in graduating-senior scholarships
APPLY FOR AN ADULT EDUCATION OPPORTUNITY FUND SCHOLARSHIP TODAY!
The CATEC Foundation's 2022 graduating-senior scholarship winners include:
Leslie Walton Scholarship: Braeden Garrett

Lance Van de Castle Scholarship: Ricardo Jara Barron

Opportunity Scholarships: Genesis Pena, Kyla Rose, Joseph Just, Laura Rubendall, Sarah Haney
CATEC SCHOOL-TO-WORK SIGNING DAY
CATEF proudly sponsors CATEC's annual School-to-Work Signing Day. Like a college signing day, this event celebrates and recognizes students and employers committed to making School-to-work partnerships possible. The youth apprenticeships, internships, and employment opportunities our students experience are vital to:
their development

CATEC's mission

meeting the needs of local employers
CATEC's School-to-Work Signing Day event held on May 17, 2022.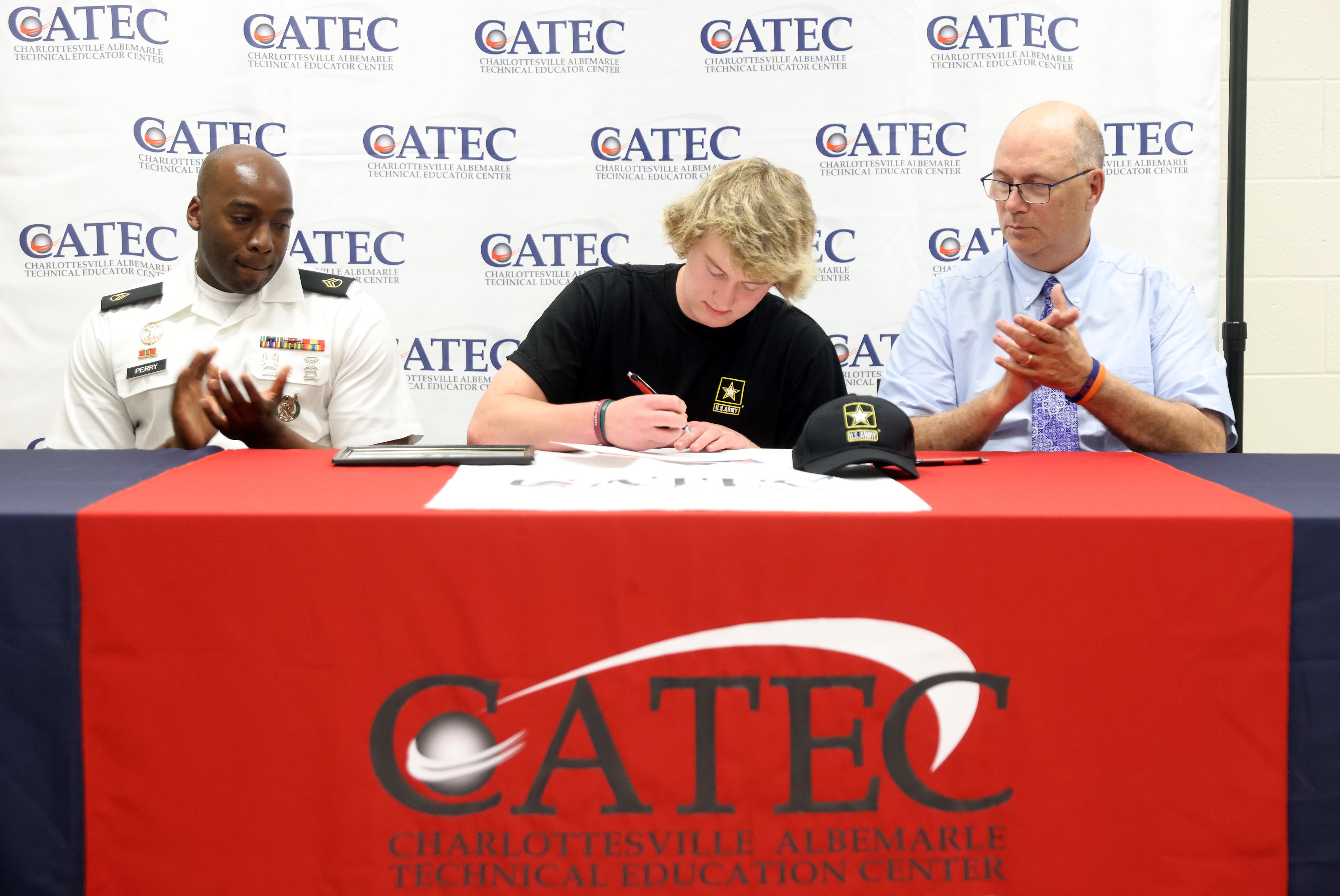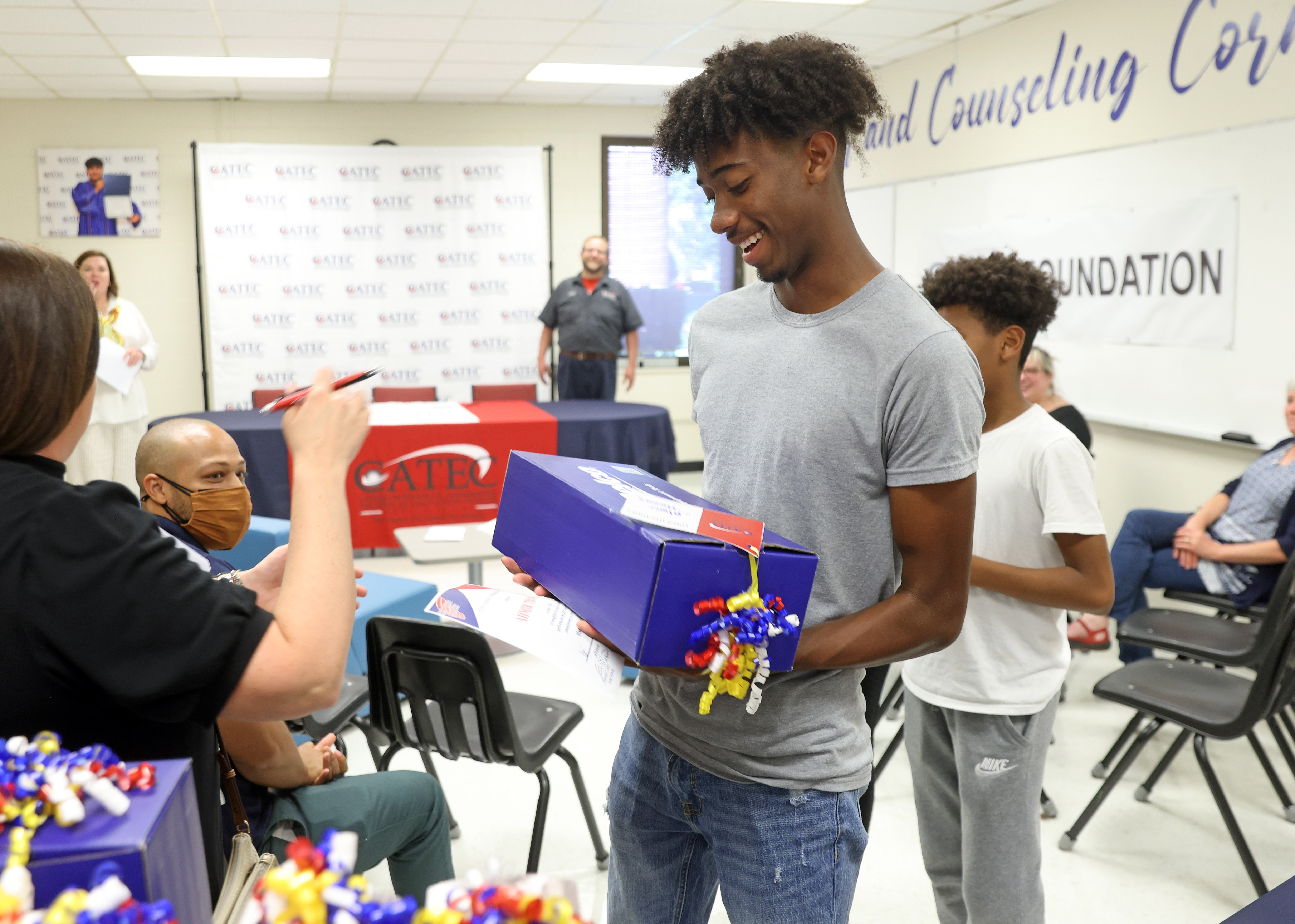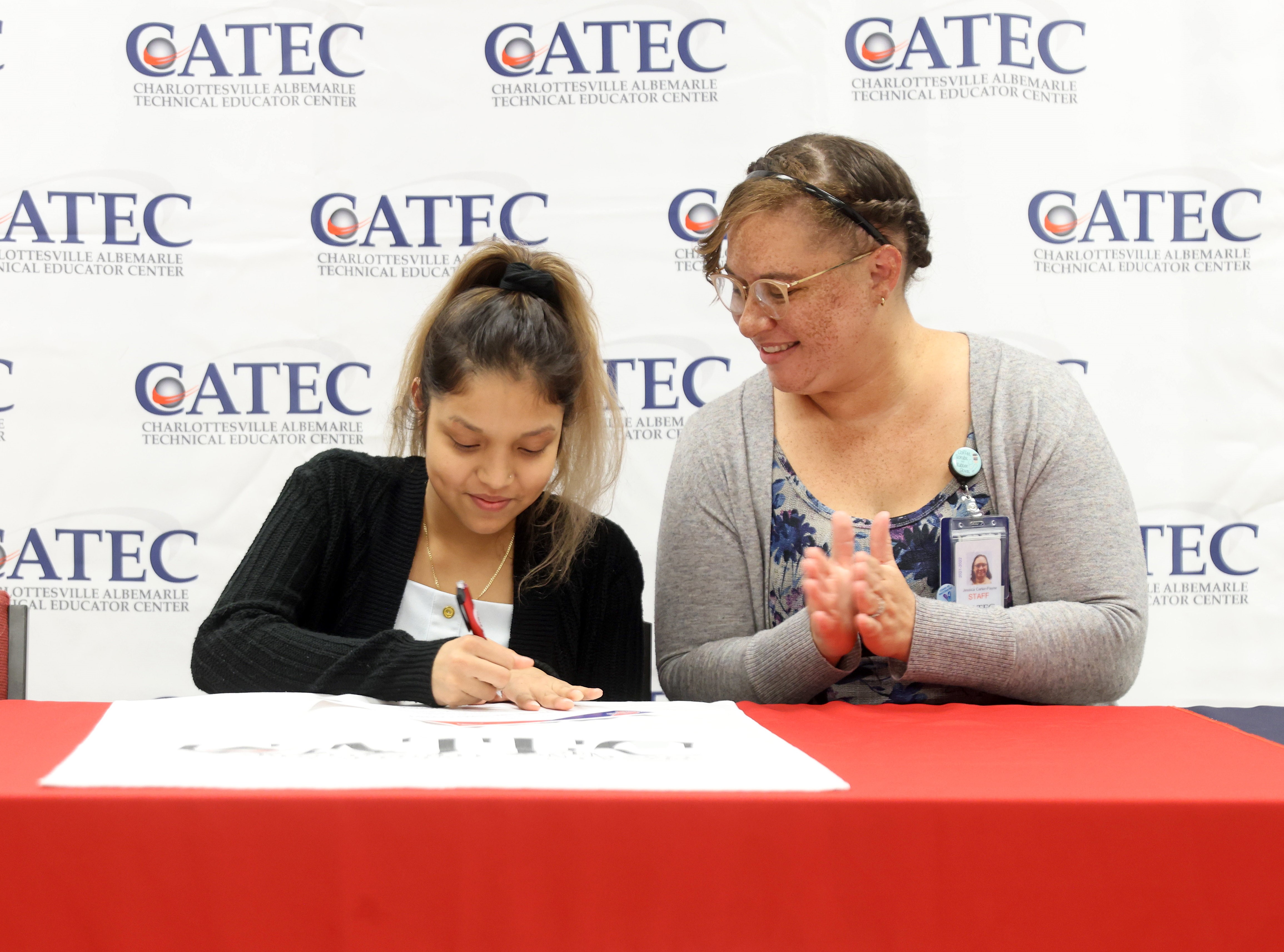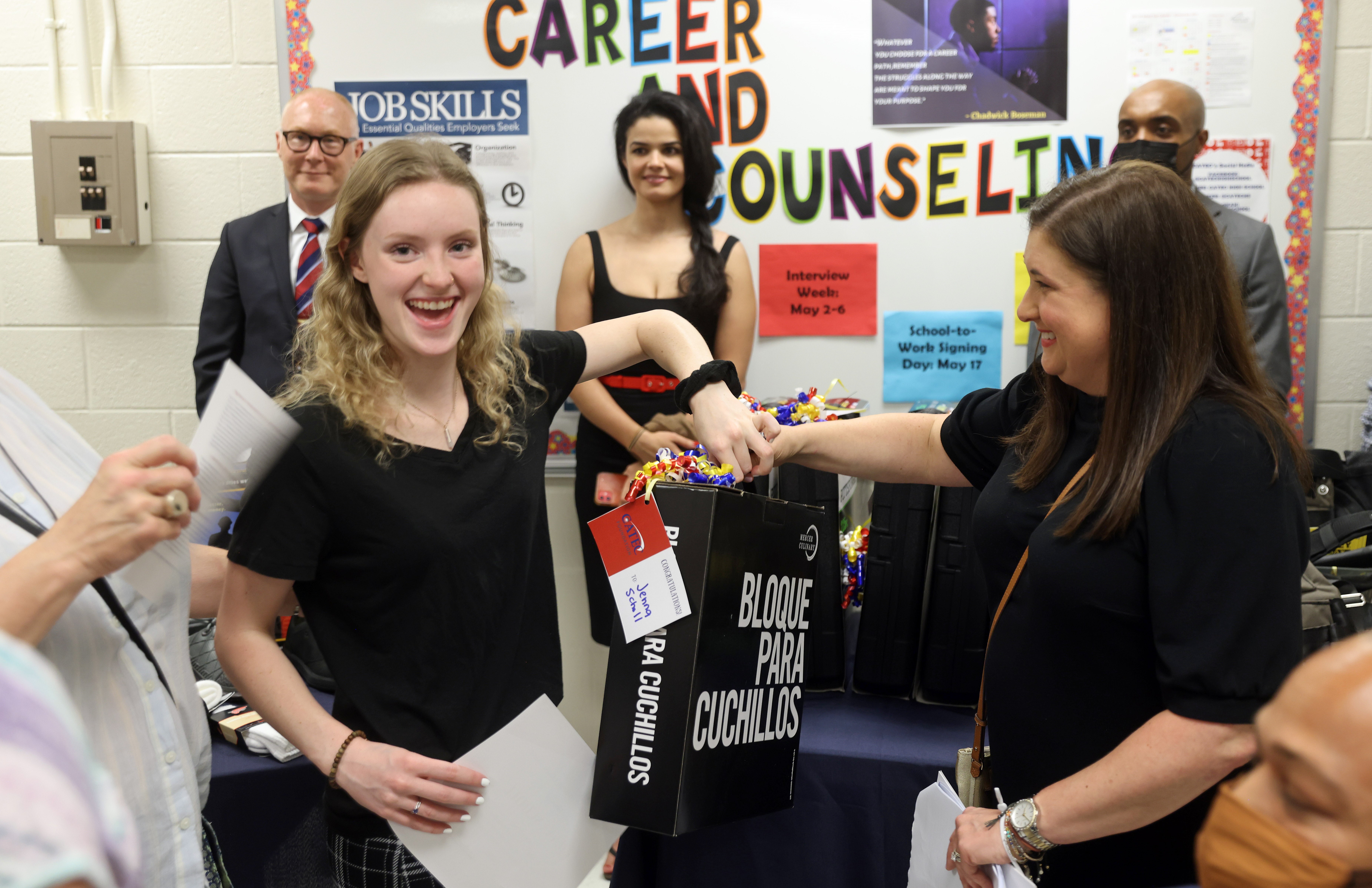 View CATEC's Completers Ceremony on CATEC's YouTube channel.
BOARD SUPPORTERS
CATEF proudly works with local businesses to make its mission possible.
GET INVOLVED
CATEF is actively seeking volunteers to support its mission through a variety of volunteer opportunities. If you have skills in the following areas, please consider volunteering to support CATEF:
Grant Writing

Public Relations

Graphic Design

Social Media

Database Management

Newsletter Creation
Email CATECFoundationBoard@gmail.com if you are interested in volunteering.
HOW TO DONATE
To donate to CATEF, mail a check payable to CATEF to:
Charlottesville-Albemarle Technical Education Foundation
1000 East Rio Road
Charlottesville, VA 22901