National Automotive Service Professionals Day is June 12th. As we wrap up our school year, CATEC is celebrating its Automotive Service Technology program, its graduates who will enter the community as technicians, and the local industry that supports CATEC's program with guidance, employment opportunities, and equipment.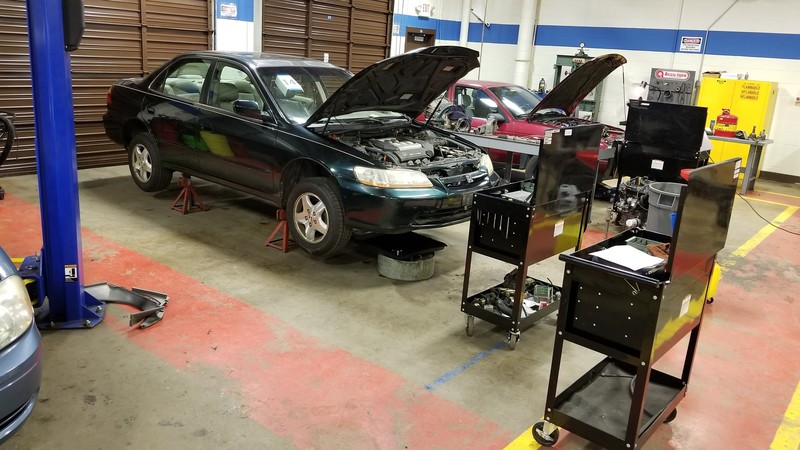 The Auto Service Technology program boasts a robust enrollment, with students earning 25 dual-enrollment college credits from Reynolds Community College. Students earn college credits for curriculum that includes automotive systems, climate control, electricity, and engine repair, and braking systems. They can also earn up to 10 Automotive Service Excellence (ASE) industry credentials. ASE industry testing is specially designed to evaluate and certify students who are studying in the automotive service industry. The ASE Education Foundation, in partnership with career and technical education advocate SkillsUSA, developed the exams to help students access professional credentials. They are a first step for students interested in building a career as an automotive service professional because they earn their first industry-recognized certifications before graduating from high school. These credentials make CATEC Auto Service Technology students marketable to local shops both during and after graduation.
The Auto Service Technology program has developed close relationships with local industry. In November 2019, Jim Price Hyundai donated a 2016 Hyundai Tucson to the program. It has used the SUV to do hands-on projects, allowing students the access they need to rapidly-evolving automotive technology. Auto Service Technology instructor Matt Richardson says, "We can look at the updated technology and features of a modern car. We can put 'bugs' in the car and students will have to figure them out using a scan tool. It is a really great update for our program." Malloy Ford donated an automotive twin post lift to the program in August 2019. When Malloy Ford moved from its Pantops location to its new space, it was an easy decision to donate the retired lift to the Auto Service Technology program. The year before, Malloy Ford gave the program two complete engines on which students will practice their skills taking apart the engines. Richardson says the new lift "brings real life experiences to students entering the automotive industry after graduation."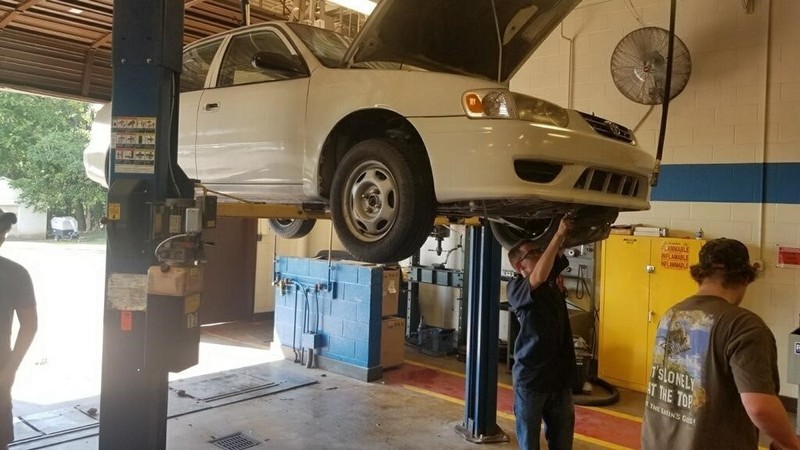 CATEC's Auto Service Technology program just completed its five-year National Automotive Technician Education Foundation (NATEF) accreditation. NATEF's accreditation process is designed to evaluate the automotive service program's structure, processes, resources, materials, and mission. Successful programs are built on collaboration between the instructor, industry experts, students, and community support. CATEC's Auto Service Technology Advisory Board encourages the program and bridges the gap between real world industry needs and classroom curriculum. On average, Virginia boasts a higher annual income for automotive service technicians than the national average with a projected 11% job growth.