EDIT MAIN
CATEC Foundation

The Charlottesville Albemarle Technical Education Foundation Board of Directors will further the mission of Charlottesville-Albemarle Technical Education Foundation, Inc. to promote career and technical education in connection with Charlottesville-Albemarle Technical Education Center (CATEC); manage major endowment, fund raise, administer scholarship awards; assist the advancement of career and technical education; connect with local businesses and industries to help ensure area training programs meet students' needs; promote and support public education programs that provide career and technical training in Central Virginia; and emphasize local and regional industry workforce training demands and the Foundation mission of supporting training that gives completers access to living-wage careers.
Board Members
The Foundation Board Members have a deep and abiding concern for education; dedicated to excellence and progress; committed to give of themselves for the good of others-only such individuals would seek to serve on a Foundation Board. Members have diverse experiences across education, business, and industry and all are well respected throughout their field and the community.

Mr. Russell (Madison) Cummings, Jr. is a County resident and former Albemarle County School Board & CATEC Board Member; he served on the Albemarle County Schools Health Advisory and Commission on Children and Families Boards. Mr. Cummings desires more alternatives for students in the career and technical field, similar to the French or German model.

Dr. Ned Gallaway is a County resident and former Albemarle County School Board and Piedmont Regional Education Program (Prep) Member. Dr. Gallaway supports public education and strategic plan implementation that promotes positive economic development in partnership with local employers, as well as allow new post-secondary pathways to emerge for students in Charlottesville and Albemarle.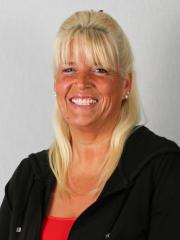 Silvia Dowell is county resident and the Scholarship & Alumni Association Coordinator at PVCC. Her previous experiences include working on annual fund and grant writing; planned giving, prospect research as well as solicitation and marketing to prospects and donors; database management; and volunteer board member in the community. She is interested in helping CATEC provide technical training and teach life-long, valuable skills to its students.
Dr. Jolene Hamm is a County resident and the Director of Institutional Research, Planning, and Institutional Effectiveness (IRPIE) at Piedmont Virginia Community College (PVCC); she has degrees in CTE (Masters in Career and Technical Education; Doctorate in Agriculture and Extension Education). Dr. Hamm works to give a voice to Career and Technical Education (CTE) and positively benefit the community.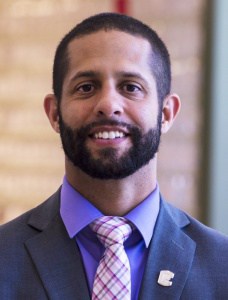 Eric Irizarry is a city resident. He is a current Charlottesville City Schools administrator & CTE director. He wants CATEC to remain a valuable resource in providing students college and career readiness skills.

Ms. Kathy Johnson-Harris is a City resident and retired Charlottesville City Schools Administrator; she has served on the Charlottesville Planning, CIP Board, ACEC/Jefferson-Madison Regional Library; and the ACR Jail Board. Ms. Johnson-Harris recognizes the need for residents in the community to have skills to gain meaningful employment and/or to improve work performance.

Mr. Hosea Mitchell is a city resident and the vice president of a medical device company. He is also a former planning commissioner and a former president of Monticello Area Community Action Agency. He is interested in supporting the work of CATEC in developing skills needed by citizens, community, and local businesses.

Mr. Carlos Palomares is a County resident and local business owner of an information technology services company; he sees the need for preparing a new local generation with technical skills.

Ms. Linda Seaman is a County resident and former Charlottesville City School Board & CATEC Board Member; she served as the Executive Director of the Charlottesville Area School Business Alliance and Chair of the Charlottesville Scholarship Program. Ms. Seaman desires to utilize her knowledge and experiences to support the mission of CATEC.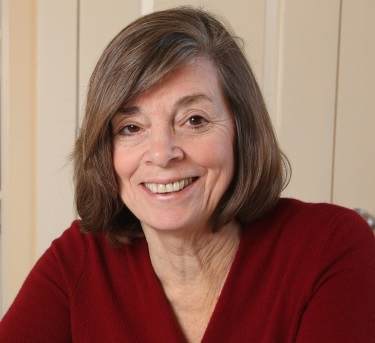 Peggy Van Yahres is a city resident and former Charlottesville City School Board Member. She is currently leading a committee working with the Chamber of Commerce to create a memorial for the Paul Goodloe McIntire Award recipients in McIntire Park. She is interested in making CATEC one of the best options for local students, parents, guidance counselors, and area businesses.

Mr. S. John Waits is a County resident and managing executive for nearly 40 years; he is a nationally registered Emergency Medical Technician, currently serving as Chairman of the Board of Directors for Scottsville Volunteer Rescue Squad. Mr. Waits' interest is in the development of basic industrial skills in the community.