EDIT MAIN
ACADEMIC COURSES AT CATEC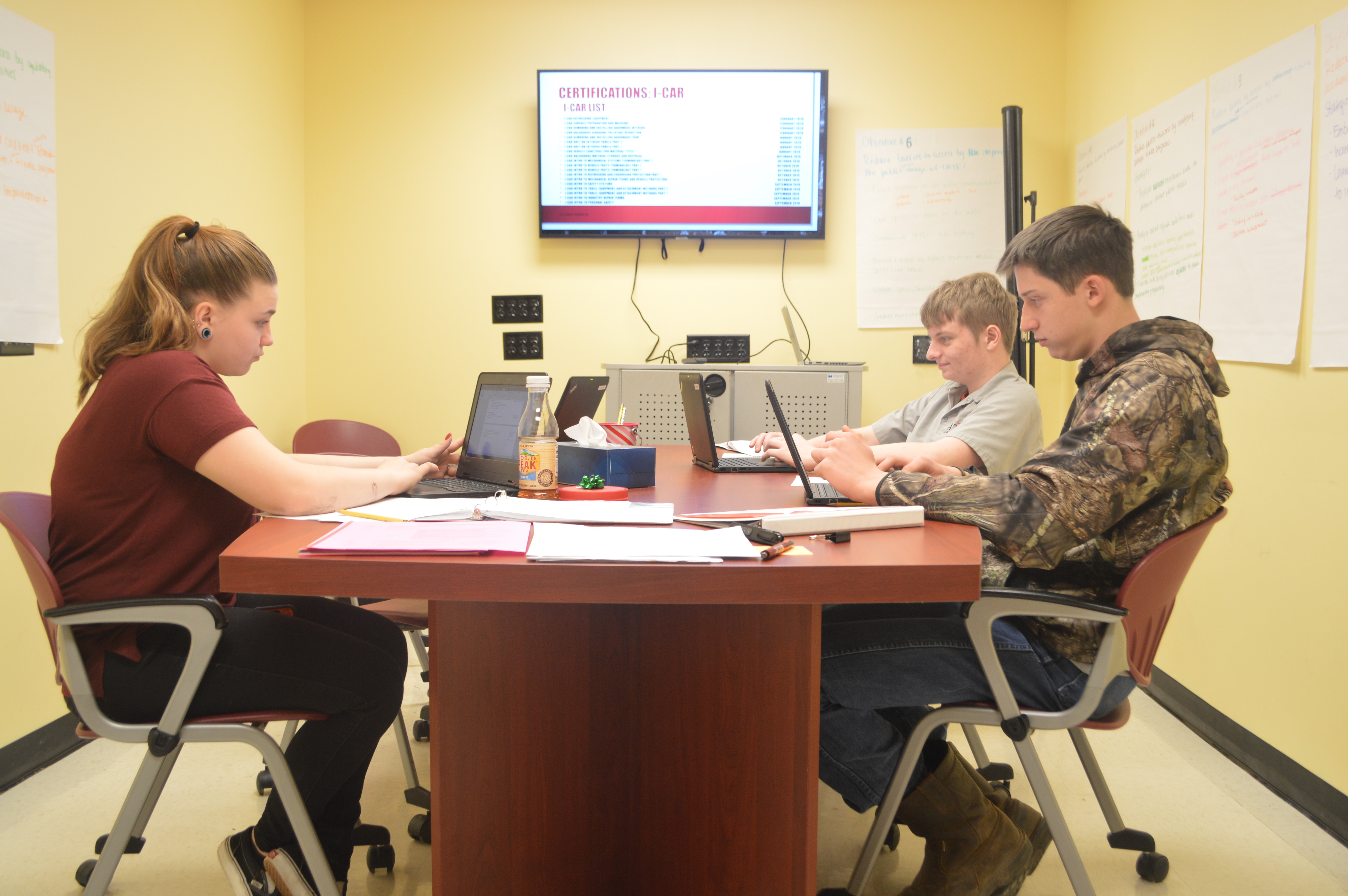 CATEC's unique career and technician curricula naturally embeds many other subject areas into daily learning, including mathematics, physics, biology, chemistry, anatomy and physiology. CATEC offers academic and supplemental classes that are both embedded into existing curriculum or are offered as stand-alone courses, including English, Government, Personal Finance, and Career Development and Workplace Readiness.
CAREER DEVELOPMENT AND WORKPLACE READINESS
Embedded in every trade class, CATEC's unique Career Development and Workplace Readiness program offers opportunities for students to link their technical skills to their emerging professional skills. Career Development lessons push students to develop personal branding strategies to market themselves as they prepare to enter the workforce. Students develop strategies for launching their careers by creating individualized portfolios that include personal marketing material such as industry-specific resumes and job interview preparation. Students graduate from CATEC having had at least one job interview experience. Workplaces readiness lesson plans are embedded into trade classes, navigating students through valuable soft skills training. Using the Virginia Department of Education's 21st Century Workplace Readiness Skills for Commonwealth as a guide, students work through lessons that explicitly teach soft skills such as work ethic, integrity, teamwork, and writing and speaking skills. Visit CATEC's Career Development Web page for more information.